The Grey Lady Music Lounge, Sunday 13th April 2014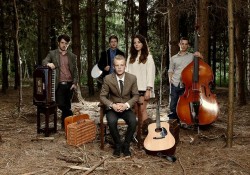 click to enlarge
Freddy Green has been performing around Kent since 2009 and writing music for what he would describe as the most significant years of his life. As a largely self taught musician he takes his influence from a range of artists including Ben Howard, Justin Vernon, John Mayer and Ray Lamontagne, but his varying taste in genres of music brings out a unique sound reflected into his own. Amongst other things, Freddy has performed at "Barn On The Farm Festival" with artists such as King Charles, Ben Howard and Ed Sheeran. Freddy's sole aim in life is that he can go through it happily with music at the centre, one way or another.
Following those few years of excellent progress with song-writing and gigs, he put together a band of musicians, adding various colours and textures to the music and providing sensitive, intelligent ideas whilst maintaining the feel of Freddy's roots, glorious songwriting and inventive lyrics. Combined together the band have a very exstensive gigging record, ranging from your local pub all the way to soho's "Ronnie Scott's Jazz Club", filling in all the gaps in-between!
"A band that is a shining example of Indie-Folk music...Beautifully crafted songs, that build wonderfully into sublime anthems..." - Absent Kelly
"These young lads are very obviously going places..."
www.tunbridgewellslife.co.uk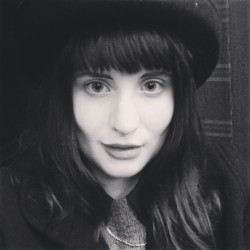 click to enlarge
Born in London and raised in Sevenoaks, Lo was introduced to the Beatles at age five and rapidly developed her first musical obsession. Studying classical piano into her teens, she expanded her tastes to take in Kate Bush, the Smiths and Regina Spektor. Her sound is one of contrasts, between her haunting yet honeyed voice, her dark and desolate lyrics, the warmth of her piano; her songs too transform autobiography into more abstract imagery.
Lo has received airplay on BBC Kent and BBC6 Music. She was invited, as part of BBC Introducing, to the Introducing Masterclass at Abbey Road and Maida Vale studios and her performance for Tom Robinson was featured on the BBC website . More recently she was selected to take part in the Mayor of London's Big Busk competition which saw her busk at the O2, amongst other famous London landmarks.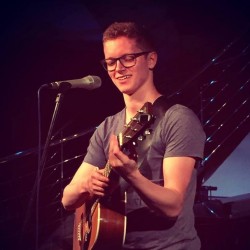 click to enlarge
Duke first picked up the acoustic guitar at the age of 16, and has made a swift rise from amateur guitarist to accomplished singer-songwriter, taking inspiration from artists such as Jack Johnson, John Mayer, Ed Sheeran and Jake Bugg. In 2013, he recorded his first EP titled 'The Valley', with a full backing band, which is available on iTunes and Spotify. In 2014 he recorded 'Hand in Hand', his second EP, which is now available in CD format. Having performed at the Pizza Express Music Room in Maidstone, and at the Pheasantry in London, he is now eager to compose more original songs and widen his repertoire.
Duke recently finished university, and now works in Brighton.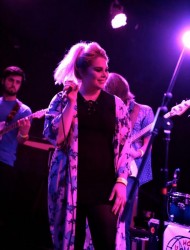 click to enlarge
Rosie Pennie is a 20 year old singer/songwriter. Raised in a musical family she experienced an eclectic melange of musical influences, including jazz, soul and rock, which is now reflected in her songwriting.
Rosie has a unique voice, and her love of a good melody sets her apart from many of her contemporaries.
Fronting her dynamic band she has headlined many iconic venues such as the Hard Rock Café, The Pheasantry and most recently the O2 Academy Islington.
Her distinctive soulful voice and passionate performance serves to define her as an artist who demands to be heard.