The Grey Lady Music Lounge, Tuesday 4th February 2014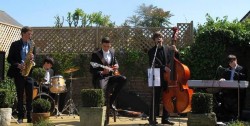 click to enlarge
We are The Fifth Ace; a Blues, Rockabilly and Jazz band consisting of Jed Morgans- Saxophone, Dom Munns- Guitar, Dan Patterson- keys, Miles Wilson- Drums and Theo Secerov- Double bass/ vocals. We play a range of Jazz standards including Puttin' on the Ritz and Summertime, Blues influenced by BB King and Etta James and Rockabilly from 'The Stray Cats.'
Last summer, the band played at 'Tentertainment', a music festival in Tenterden and various pubs across the Kent area. After just over a year of being together, we are now working towards our first album.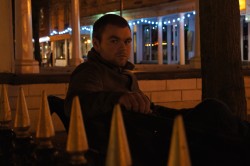 click to enlarge
Ashley Evans is a singer-songwriter from Tunbridge Wells. He writes songs about events in everyday life which haunt, inspire and obsess him. With a talent for combining soulful themes with well-crafted melodies, his powerful vocals create memorable, emotive tunes.

His love for music started at an early age when he wore out his dad's original 'Sergeant Pepper's' LP. He attributes his distinctive melodic sound and thought provoking lyrics to a teenage bedroom immersed in the sounds of the biggest and best guitar bands of the 60's and of a well established love for Oasis, Stereophonics and Blur. More recent inspiration has sprung from listening to Doves, Ryan Adams and Ed Harcourt.

All of these musical signposts merge to form the backdrop for Ashley's music coupled with a fascination with love, mortality, people-watching and on occasion inspiration from Jack Daniels.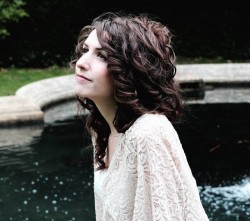 click to enlarge
Emotive songstress, Jennifer Lee Ridley passionately uses influences of a Romantic folk nature to create poignant and touching music. She has studied in depth the poetic nature of song and has a strong affinity with writers such as William Shakespeare, John Keats and William Blake. More recently she has combined these influences with her own song-writing to create more modern fusions whilst carefully retaining the purity of the lyrical content. Her dark warm vocals combined with her individual folk sound mirrors the poetic lyrics which explore the many facets of emotions.
This has had a profound effect on her own songs which she continues to develop and enhance through working with other composers, musicians and writers locally and in London. She feels strongly that collaborating is an important part of growing and building an understanding of the nature and the impact of poetry and prose on music.

She is currently working on and arranging an album which she is hopes to bring out in 2014.
(TBC) Artist