The Grey Lady Music Lounge, Sunday 1st December 2013

click to enlarge
Currently in the middle of recording his 3rd studio album, 2015 has seen Dan debut new material from his forthcoming album at one of Holland's biggest festivals "Concert At Sea" alongside the likes of Lenny Kravits, Counting Crows and Dutch legends BLØF. His own events "Folking In The Strawberries" selling out fast with up to 1000 attendees attending 5 weekly events at his residency at a Kent Strawberry farm.
Dan's previous album campaign saw him play a support to a sold out Albert Hall gain support from Radio 2 and an extended session for Bob Harris. He also gained support from Tim Minchin who invited Dan to accompany him as a special guest on numerous stages and TV/Radio appearances. Additionally Dan's recent appearance to a full to capacity stage at Glastonbury sits well with an ever-growing tick list for Dan.
With new material in the pipeline be sure to catch him live with a brand new set of songs already gaining attention and recognition as his best material to date.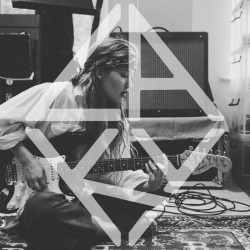 click to enlarge
With her clever lyricism, raw maturity and laidback pop with folky undertones, LAKY, previously known as Kyla Stroud, is sure to charm you. Taking inspiration from eclectic 70s and 80s music, including classics like Earth Wind and Fire, Joni Mitchell and even Dolly Parton, as well as more current names such as Jade Bird, Christine and The Queens and John Mayer, LAKY has created her very own sound and is about to explode on the scene. Keep your eyes peeled!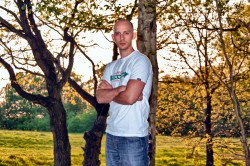 click to enlarge
James Medhurst has been in love with music since he got his first guitar at the age of 8 and intends to keep playing all the way up to 80.
After fronting the pop punk band Wayside Kings he has now decided to take his acoustic guitar in one hand, a cup of tea in the other, and explore a solo career.
James' style is mostly taken from the American alternative scene. His influences range from Counting crows, Taking Back Sunday, New Found Glory to Incubus, which he uses to fuse his own take of soulful pop rock.
His aim is to create a catalogue of uplifting songs that reflect the way he see the world.