The Grey Lady Music Lounge, Sunday 21st July 2013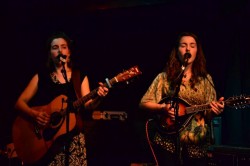 click to enlarge
Lights on the Mountain are a Kent based band who write and perform contemporary folk music. They are a new musical project started up by the band formerly known as Threeforagirl. Lights on the Mountain perform music influenced by traditional British and American folk styles, bluegrass and Americana as well as more contemporary folk, indie and blues bands. As musicians they have together toured the London circuit, the United States and more recently have become prominent on the Scottish music scene, playing at the very first Sofar Sounds Edinburgh. They love playing at the Grey Lady, their favourite home venue.
Lights on the Mountain released their first single 'The Wars' on the 4th January 2014 at a sell-out launch the Borderline in London alongside West London folk collective Stokes, William. The launch was presented by the London based artistic community Bezalel. 'The Wars' is now available for download on iTunes.
To listen to threeforagirl's last EP, recorded in the summer of 2012, visit http://threeforagirl.bandcamp.com
Visit their website for pictures, music and live dates.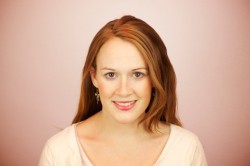 click to enlarge
Local to Tunbridge Wells but originally from the West country, Mairi Neeves brings her own brand of melodic rootsy folk to the stage. She enjoys close musical collaboration with her husband Tim, whom she describes as a "real deal" creative force. Their songs focus on issues close to the human heart, weaving together hope and resilience, love, and redemption with close harmonies, piano and guitar. Enchanting vocals, great tunes, and a warm vibe make this a show not to be missed.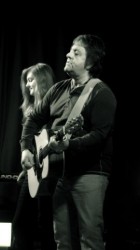 click to enlarge
Pimlico Road consists of Keif Anderson, Liz Poynter. They perform self-penned songs with close harmonies and a strong Americana influence. They have recently been joined by their eldest daughter Holly, who fits rehearsals and performing around her GCSEs.
The band members have a long history of playing and performing. Keif's first musical venture was in his early twenties as a guitarist in a rock group called The Evidence. This eventually lead to a new line up, which included Liz. The emphasis here was on vocal harmonies and – being the 80s – involved keyboards as well as guitars. This new band (called Double Zero) played many of the main venues on the London pub circuit including the Half Moon, Putney; the Half Moon, Herne Hill; The Woolwich Tramshed and the Rock Garden. The early emphasis on strong vocal harmonies has continued into Keif's new work and has been strengthened by Liz's input to the songs and lyrics and Holly's strong vocals.
Pimlico Road's influences are many and varied. They range from the Beatles, Rolling Stones and Led Zeppelin to David Bowie, the Police, the Eagles, Seth Lakeman, Cara Dillon, Joni Mitchel and Jackson Browne. Then, of course, there are numerous Motown and Reggae artists (particularly from the 60s and 70s) and the likes of Simon & Garfunkel, The Mamas And The Papas, and the Beach Boys. Where to stop? Here probably!
The band say: "We are having fun right now recording an EP with a number of friends and guest musicians. This will introduce double bass, percussion and a hint of banjo to some of our songs. Yee Ha!"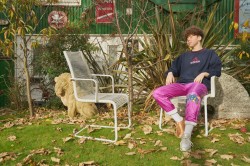 click to enlarge
I am a unique, acoustic singer/songwriter and all round musician based in Hastings, currently in the process of releasing my original music to the general public. At 17, i have performed at various events, parties, and weddings, regularly go busking, and have taken part in open mic nights in the local area, but am now looking to play to a larger audience and gain experience in the music industry. My interest in music began from an early age as i was always surrounded by my dad playing guitar, but i purchased my first drum kit at the age of 11, and taught myself the guitar and piano shortly after, which set me up for gigs at small venues. Despite aiming to make a living out of music in the future, for the time being i am just enjoying sharing my music with people, and hope to continue doing so for a very long time.