The Grey Lady Music Lounge, Sunday 21st April 2013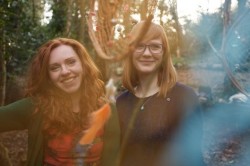 click to enlarge
Worry Dolls met at Paul McCartney's school of music in Liverpool. Bonding initially due to having the same fiery red locks, what sets them apart is their tongue-in-cheek, honest lyrics and their refusal to sing "cliché love songs".Described by Bob Harris as "a warm and infectious sound", Worry Dolls' music is packed full of sublime harmonies, atop a plethora of varied instruments. Many will have seen them performing at Glastonbury Festival, supporting Joan Armatrading on tour, or heard their music played on Radio 2 and BBC 6 Music. With a strong online following, Worry Dolls have clocked up over 100,000 views on YouTube, and over 85,000 spins on SoundCloud.
With two EPs already under their belt, Worry Dolls have just returned from Nashville where they have been writing with top writers and recording their debut album with producer Neilson Hubbard, to be released in 2016. Since their first EP, Worry Dolls' sound has grown as their influences have shifted more towards the rootsier sounds of Nashville & the Appalachian mountains – still with a strong UK stamp. In their time together as a duo, they've forged something substantially stronger than a hair colour match. A beautiful and captivating result.
"Worry Dolls are phenomenally talented. The Nashville Songwriters Association believes in the group, their songs and their performance ability. Do yourself a favor and put them on your playlist!" - Bart Herbison (Executive Director - NSAI)
"The brilliantly quirky duo Worry Dolls – a super-shiny beacon of joy in a dreamland far, far away from the persistently 'regular' sound of folk that's flooding the charts right now" - The Huffington Post
"All four songs are absolute gems… stuffed full to bursting with fantastic harmonies" - Maverick Magazine
"Great harmonies and stirring folk-pop songs" - R2 Magazine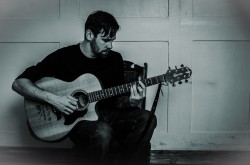 click to enlarge
Born and raised in Liverpool, Ted Clark started performing rock music as a teenager learning diversity and variance in guitar technique and discovered a love for composing his own music. He formed 'My Life in the Making', a successful band who gained their own following thanks to supporting and sharing the stage with rock heavyweights 'Biffy Clyro'. After the release of their debut album 'Contemplating Concepts of Forever' they were signed to Zebra3 Records. The band toured the UK and America and My Life in the Making featured in magazines such as Metal Hammer, Rock Sound, Kerrang, Total Guitar and other major publications.
Today, Ted also performs emotive alternative folk music acoustically, primarily with fiddle player Paul Brassington and can be heard on BBC Radio Kent. They can also be heard performing with Connie Cummings, Shayne Bennett and Kris Rodriques as Brother Bare.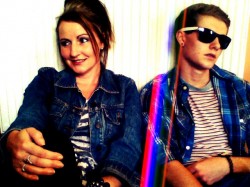 click to enlarge
T&K are Theresa and Kieran, a mother-and-son duo from Kent who have been writing and playing music together for a few years now.They have been writing their own music — a mixture of folk/country/indie — since their formation in 2011, drawing inspiration from their life and taking inspiration from a variety of genres, from classic artists such as Jeff Buckley, Jack White and Sheryl Crow to contemporary artists such as Ed Sheeran, EnuffZnuff and Mansun. All Kieran's life has been laced with music as Theresa came from a background of singing, songwriting and performing since the age of 13. Theresa has been in various bands as guitarist and vocalist performing the length of the country but has not performed since Kieran was born; she is now finding a renewed and unique passion to write and perform again with T&K. Kieran, aged just 15, has been writing, singing and performing with an exceptional talent for five years in various school concerts and charity events. In summer 2012 the long awaited EP 'Eventually' featuring six original, gorgeously infectious heartfelt songs was finally recorded and is now available.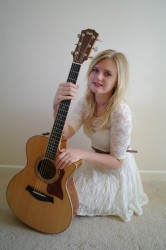 click to enlarge
An impassioned and gifted 15 year old singer-songwriter, with an intrinsic love of music and singing from an early age, Becky had already performed at Glyndebourne Opera House in the children's chorus of Carmen, aged 11. A natural talent, she taught herself the guitar at 13 and has been writing music and lyrics ever since. She also plays the violin, piano, ukulele, banjo.
Reaping inspiration from country music artists such as Taylor Swift and Miranda Lambert, Becky has composed over 50 songs of her own. She frequently performs at school concerts or competitions, where she has won numerous prizes and accolades. Becky spends much of her spare time composing with a goal to record an album of her own. Her aspiration is for people to enjoy her music and want to come back for more!