The Grey Lady Music Lounge, Wednesday 18th July 2012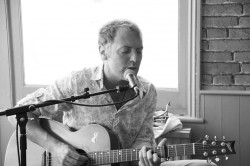 click to enlarge
Local singer/songwriter; Logan Wilson's recently released album entitled 'Geography' is described by Andy Gunton of Hastings Rock as "one of the best locally-produced albums I've ever heard", praising its "high level of musicianship". Geography harks back to the carefree days of summer, though in no way shies away from the darker side of life. Born in South Africa and currently living in East Sussex, Logan is actively giging up and down the country with his band comprised of Steve Hope (keys), Simon Shaw (guitar/vocals), Sacha Trochet (percussion/vocals) and Matt Novis (bass guitar/vocals) at numerous prominent venues and festivals. Logan continues to enjoy regular airplay and live sessions on BBC Radio 2 on both the Janice Long and Terry Wogan shows and is on the cusp of signing to a major label. Influences include Paul Simon & Neil Finn.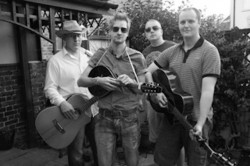 click to enlarge
It's now five years since Drifting Embers formed - at the tail-end of the seemingly never-ending winter of 2011. Their line-up has now settled, and Drifting Embers continue to create music that warms the soul through genuine song craft and beguiling harmonies.
Nick Faulkner's rich, heartfelt lead vocal is accompanied by Richard Scott's expressive guitar playing, Alex Denny's winding bass lines and Jeff Miles' subtle but driving percussion. All write songs and provide backing vocals - bringing alive gorgeous melodies and harmonisations that are instantly memorable.
With influences across musical boundaries, beyond just folk to rock and soul, Drifting Embers' songs defy easy categorisation but will find many friends among lovers of pure, timeless music.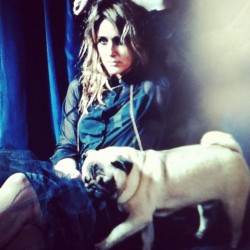 click to enlarge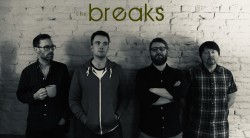 click to enlarge
Normally found hanging out at Dud's farm in the depths of Ashdown Forest, The Breaks are a lightly-bearded, folk-tinged pop band from the darker side of Tunbridge Wells. Influenced by acts like Okkervil River, Bonnie Prince Billy, Iron & Wine and Husky, their sound is at times melancholic, occasionally menacing, and always melodic, rich and tuneful. The band includes singer-songwriter Stu Cardwell on vocals and guitars, Andy Shonfeld on bass, Al Smith on vocals, keys, guitar, mandolin and banjo, and Alex Cooper on drums and percussion.