The Grey Lady Music Lounge, Sunday 27th May 2012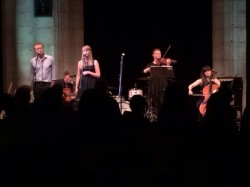 click to enlarge
Singer-songwriter, Paul Dunton leads his own unique cross-over orchestra providing an atmospheric fusion of alternative and pop with a classical twist. Paul & his Orchestra take influences from varying modern day artists such as Pink Floyd, Elbow, ELO, Turin Brakes, Massive Attack, Damien Rice and contemporary composers such as Samuel Barber, Ludovico Einaudi, John Barry and Hans Zimmerman. The Orchestra performs Paul's own compositions and a varied selection of uniquely arranged standards from a wide range of artists. The line-up of 8 violins, 4 cellos, guitar, flute, bass and percussion accompanies Paul on vocals and piano, joined by his lead vocalists, Charlotte Andrew and Poppy Raine. Paul and his Orchestra regularly perform at concerts, festivals and private events throughout the UK and internationally, including headlining the Theatrium Wilhelmstraße Festival in Wiesbaden, Germany and an 8 state tour of the USA which culminated in a spectacular roof-top performance on top of the New York Strand Hotel. Increased attention and success led to the orchestra being featured on BBC Radio 2 by Joan Armatrading with interviews and airplay of one of Paul's songs, 'Don't Forget'. This led to Paul supporting Joan Armatrading on five occasions during her recent UK tours.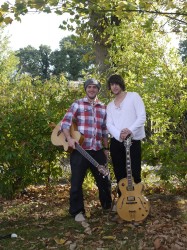 click to enlarge
Blending the mellifluous sounds of soul with roots blues and rock, adding a dose of funk and a dusting of jazz, all combining to make Raw Peaches' unique sound. Raw Peaches' energetic and soulful live performances will be sure to get your feet tapping with their funky rhythms and leave you with lingering melodies long after you see them live.
Born in Yorkshire in 2006 Raw Peaches were formed by Jake Waddington with students at Leeds College of music and have been forging a solid name for themselves in Yorkshire and as far afield as Michigan, USA; releasing their first eponymous EP and winning the award for North Yorkshire's best unsigned band in 2010. After being joined by Oli Jenkins on bass in March 2011, Raw Peaches went on to play numerous highly acclaimed gigs and festivals culminating in winning Leeds' best unsigned band, sponsored by Jack Daniels in mid 2011.
Currently expanding their influence and attempting to gain wider audience and recognition, Raw Peaches are now gigging in the South East and London. Keep an eye on this entertaining and exciting act who have been described by those who've seen them as 'the best band on the scene'.
Twitter: @raw_peaches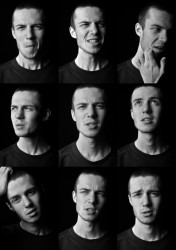 click to enlarge
Drawing influence from songwriters such as Perfume Genius and Shoes and Socks Off, as well as aspects of folk and classical music, Dylan Brown creates honest and expressive songs, aiming to convey emotion using unconventional structures and lyrics. Since learning piano and guitar and getting used to his own voice, he has been experimenting with and writing music for the best part of three years.
With over sixty completed songs and an eclectic array of instruments, he takes a DIY approach to recording and composing, attempting to create music that reflects an unaltered singular vision. Autumn 2011 has seen him self-release two records, album 'Odds/Ends' and EP 'Scraps', both of which were entirely created in his bedroom. Having played a few shows locally he is now eager to progress as both a writer and a performer.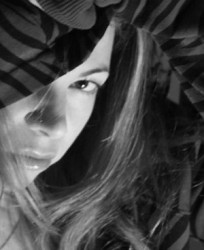 click to enlarge
Emily began writing and performing her music whilst living in Southeast Asia in 1994. Under management in 1998, Emily toured the UK with her band, supporting some big names but remaining unsigned. Virgin Records, Arista and Universal were in communications with Emily's management company regarding her future; however the group sadly disbanded before a deal could be made. Emily continued to write music as she trained to become a nurse, but it was only after an adult gap year in 2009 that she rediscovered her deep passion for performing music and returned to the stage.
Emily now works as a professional solo musician around the South East and can be heard putting her original spin on popular songs of the past fifty years in many of Kent's finest venues. Her original music is sophisticated and original, yet Emily aims to always make it accessible- it appeals to every age group imaginable. Emily likes to experiment with a raw, folk guitar sound, while creating a haunting atmospheric vibe through the use of harmony and effects pedals. Her two albums are available to purchase online.