The Grey Lady Music Lounge, Sunday 16th January 2011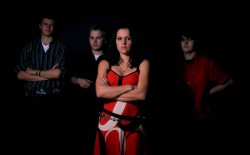 click to enlarge
Alternative 4-piece band Ghost In Mirrors hail from the Tonbridge and West Kent area. Their sound is reminiscent of progressive modern day bands such as 'Tool' with a healthy dose of electronic thrown in for good measure. Their sophisticated songs have attracted an enthusiastic audience to date. The music is intense, haunting and lyrical with creative and atmospheric melodies. Tonight's performance is a rare stripped down acoustic showing of their progressive material. They formed in 2007 and is comprised of France (lead vocal), Phil (guitar), Luke (bass) and Tim (drums) who all met at west kent college 3 years ago. To date they have been actively gigging all over London area performing at venues such as The Peel in Kingston, The White Hart in Islington and local venues such The Forum, Salomons and The Royal Victoria Hall. The band is currently recording their debut EP entitled 'Ryder's Dismount'. Influences include; Rush, Muse, Genesis, Tool, Porcupine Tree and Bjork.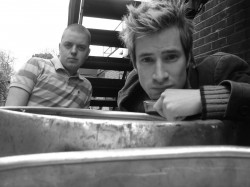 click to enlarge
Walking On Sunday are Henry & Nick, who have been writing together for 10 years and have played, busked, and recorded their way across Kent and London. Their unique mix of acoustic mellowness and insightful lyrics has helped them establish a solid and ever increasing fan base. The duo's take on their music is as follows "The first song that really got us noticed was 'Camden Town'. This started out as a story about one of our favourite places to see live music and grew into a song about their own experiences there and hopes about performing there in the future. Shortly after writing Camden Town we were asked to join a band called C7. Nick as the main vocalist and me as the drummer and though this band we headlined Maidstone river festival for 3 years in a row. Although mainly a covers band C7 allowed us to play our own tracks for a 20 minute slot in the middle of the set which increased our fan base and gave us the boost in confidence we needed to write more of our own music. One of our favourite things to do is to busk. It gives us a chance to try out new songs on people wandering past and gives us a really good idea on what sort of music people enjoy and what works".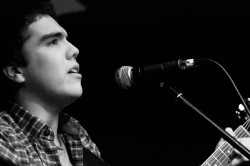 click to enlarge
Will began singing seriously when he was just 6 years old and has been writing songs since he was 14. His tastes in music cover all genres but amongst his strongest influences are Jeff Buckley (to whom he has often been likened) and songwriters such as Michelle Branch and John Shanks . Now 18, Will has an impressive catalogue of original songs and has been playing gigs around Kent and in London for over 3 years. Currently in his final year of "A" Level studies he also writes regularly for Punk Globe Magazine and has recently begun working with Ground Hero Films as a composer. London Summer Jam described his music as "smooth pop with an edge" whilst RSM's review of his single Urban Country described Will as "like John Mayer but a bit more fun and a little less world-weary". Will believes that "edge" is important, that your music should contain part of your soul and his certainly does.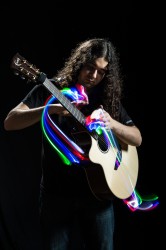 click to enlarge
Sean de Burca is a percussive acoustic guitarist from Kent. By the time he had been playing guitar for just 7 years, he had already been named as one of the top 30 greatest acoustic guitarists under the age of 30 worldwide by Acoustic Guitar Magazine, alongside Ed Sheeran, Newton Faulkner and more. Sean has also been featured as Acoustic Magazine's 'Next Big Thing'. On his latest CD, Mechanism, an experimental album combining various playing styles and genres, Sean has also featured his bass guitar, drums and electric guitar playing alongside his original solo acoustic compositions.
"From harmonics to percussive slapping to agile fretboard dancing, this southpaw knows a thing or two about getting the most sound possible out of his guitar. On his three full-length releases on Bandcamp, the self-taught guitarist shows he isn't afraid of taking risks."
Acoustic Guitar Magazine 2014