The Grey Lady Music Lounge, Wednesday 21st July 2010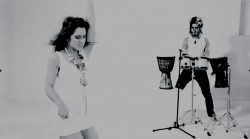 click to enlarge
Coca Jem is a unique vocalist and lyricist, based in London and Kent Coca has collaborated with several other musicians including renowned guitarist Andy Vickery to create a vibrant contemporary blues/rock style. Her most recent collaboration is with Laurence Hobbs, songwriter, producer and co-founder of Major Music, who has worked with 100's of artists. Together they have created a refreshingly new tribal pop sound with Coca's soulful voice providing a distinct 80's feel. CocaJem performs locally and in London with Andy Vickery and Max Pepe from 'Intraverse' and has recently been joined by Jack Greenwood from 'The Pretty Things' on percussion.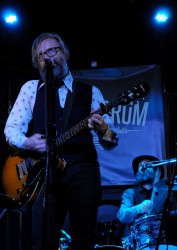 click to enlarge
The Naming Of Things sing heartfelt songs of love and loss. Based around the songs of Andrew Lennox, coupled with the sinuous bass-lines of Jim Carrigan, the Tunbridge Wells-based band return after something of a hiatus. After a year that included the release of an eponymous EP, swiftly followed by a change of line-up, a series of personal tragedies has meant the songs have taken a darker, more reflective turn. The new material explores the fringes of folk and Americana (or should that be Canadiana - Lennox is half Canadian) and is influenced by the lyricism of Dylan, Cohen and Waits. The recent addition of Kate Genery, James Cox and Alex Metcalfe to the line-up has taken the band into new and exciting sonic territory. The band will be returning to the studio to record a new E.P. in the autumn.
Expect wistful melodies accompanied by an eclectic array of instruments including banjo, omnichord, glockenspiel, trumpet and accordion.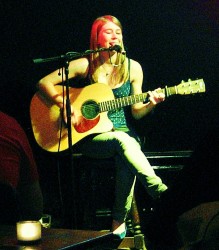 click to enlarge
Caroline Tew is an 18 year old singer/songwriter from Tunbridge Wells. Her songs are expressed through her distinct, enchanting voice and engaging piano & guitar. Caroline started writing when she was just 12 and began performing her own songs in concerts from the age of 15. Caroline made her debut at the Grey Lady at the end of 2009. Caroline gets her inspiration almost entirely from personal experience. 'I write better about situations I have experienced. More emotion goes into the lyrics and the performance if the song means something to me.' Inspired by the likes of Missy Higgins, The Fray and Imogen Heap, Caroline says 'I am inspired by those songwriters who write the powerful songs that people can identify with.' Caroline is currently working towards her Songwriting Degree at Berklee College of Music in Boston.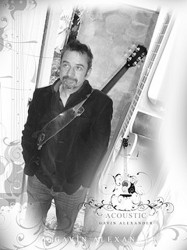 click to enlarge
Gavin says: "Like ringing out a dry sponge! I knew I'd get it into something I'd written. I've been very lucky of late to be in the company of Chris Difford of Squeeze writing songs with fellow sponges in Italy, interestingly we were forced to stay for another week because of the volcano.
Tragic but some real gems came out in that second week which you'll soon be able to hear on myspace.com/gavinalex.
I've won songwriting competitions in the past and had one of my songs recorded by the new Flying Pickets (Blossom on Big Mouth). I studied in Newcastle College for a while under James Birkett/Geoff Tooley but it's my love of songs that fulfils me & so I've spent the last few years in the pursuit of that goal. I write and perform on acoustic guitar & sing all my own songs. I am currently collaborating with some notable fellow songsmiths & hope you enjoy taking the time to listen to my songs as much as i did writing them for all to hear."