Michael Wood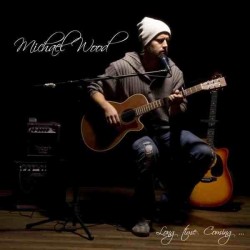 click to enlarge
Michael Wood is a singer, songwriter and an acoustic musician.
Michael grew up listening to the likes of the 'The Who,' 'The Jam' and everything 'mod' and began his own musical career as the second half of a band called 'Mod Scene' when he was just 16.
Michael went on to become the lead Singer/Guitarist in an Indie rock band known as 'The Sessions.' Michael penned a number of songs for the band and they recorded their own album-'The Demise of Mike' in 2011. The band played a UK tour in 2010, before going their separate ways in late 2011.
These days Michael is concentrating on his solo career and already has a solo album under his belt-'Long Time Coming (2009)'. Michael has recently written his second album, which he will be recording later this summer.
Michael writes all of his own material and his style of music is Indie with a real emphasis on the Acoustic Guitar. Michael cites his own musical influences to be Ocean Colour Scene, The Smiths and Paul Weller.
Last played:
The Grey Lady Music Lounge, Tuesday 25th October 2016
Social Media Sins, Michael Wood, Sean de Burca