Jessica Johansson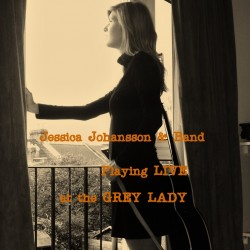 click to enlarge
Jessica Johansson is a Swedish singer/songwriter now based in Kent. She combines heartfelt stories with haunting melodies, usually based on experiences from her own life or careful observation. Jessica might easily be pigeonholed into the box marked fair female singer songwriter but her songs are fearless and not afraid to look into the dark heart of human relationships and confront the hard truths.
Jessica started the band with inspirational and multi-talented bass player John Brooker. John then recruited Dutch percussionist Bart Brummer, and Andrew Cruickshank, lead guitarist from Scotland, who he had previously played with and that he knew would fit well in the band. Bart surprised with his unique sounds, with a passion to explore rhythm instruments, and Andy, with a perfect sensitive and intuitive approach to the collaborative process and a real invaluable skill of finding the right sentiment and feel for the songs.
The music is a fusion of four different personalities, harmonies and instruments, but still maintains the integrity of Jessica's original song ideas. These ideas are influenced by artists such as Tracy Chapman, James Morrison, Damien Rice and various Swedish musicians.
Last played:
The Grey Lady Music Lounge, Sunday 16th June 2019
Parris, Jessica Johansson, The Breretons