Sorrel Nation launches her eagerly awaited debut EP on Thursday 23rd September
Sorrel Nation launches her eagerly awaited debut EP at The Grey Lady Music Lounge, The Pantiles, Tunbridge Wells
Thursday 23rd September
Doors Open 19.30
Tickets £6 with free CD on arrival
This wonderfully talented singer/songwriter from Tunbridge Wells is currently wowing audiences with her beguiling voice and impassioned live performances and has already played at many notable venues in her short time as a solo artist.
As well as opening for folk legends Martin Simpson, Martin Carthy and Dave Swarbrick, Sorrel has also appeared with the iconic performers John Otway and Jackie Leven amongst a host of others.
Her voice delivers an eclectic mix of Norah Jones, Laura Marling and Priscilla Ahn, with a splash of Shelby Lynne and Dusty thrown in for good measure....
Listen to her debut EP, entitled First Sight, and you'll hear the haunting melodies, stunning vocals and a song-writing gift that belies her years on the tracks If I were a Fool, Blind, Save Me and Walking on Glass. A beautifully crafted set of songs that will have you coming back to hear more from this young artist on a mission.
The EP will be available to download from www.sorrelnation.com, ITunes and other major online stores as well from her shows, The CD Shop in Sevenoaks and by mail-order.
Let the countdown begin.............
'A truly breathtaking artist' Paul Dunton - August 2010
"A voice to inspire" Dave Swarbrick – March 2010
"See her now here before she becomes a huge star" The Troubadour Club, London – August 2010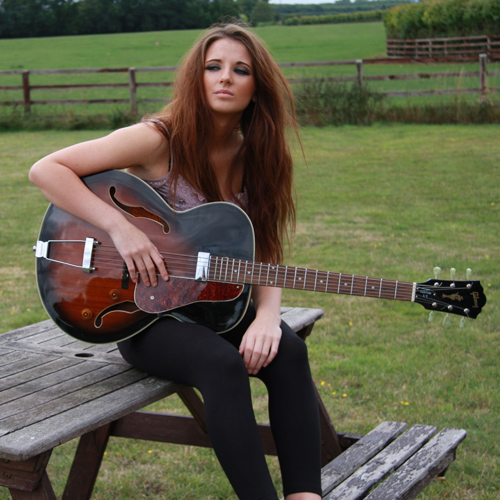 Publication date: 09 September 2010