The Grey Lady Music Lounge, Wednesday 18th March 2020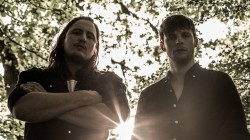 click to enlarge
Dull Knife is named after a Native American renegade. Jack and I aren't Native American, nor are we renegades. We did nonetheless need a name for our "alt country band." Genres, to us, are pretty purposeless, but the fateful question is impossible to avoid. "What kind of music do you play?" One of us musters up a mumbled and addled response. "It's like heavy electric country grunge…" Whatever that is.
We met through one of our favourite bands. The Pretty Things began to disperse in 2006 and was in need of a rhythm section, long story short, Jack started drumming for our number one 60s psych band at age 16. The year after I filled Wally's shoes on bass and we have toured extensively ever since. The PT's, their management and label didn't want session players and so it was a cocktail of luck, skill and I guess the fact that they all liked us, that landed us the gig. It still leaves us rambling onto stage thinking "How the hell did we manage this?".
Seeing as it's easier to get two people together to rehearse or write songs, rather than say four or five members with jobs, girls, boys, drinks and various other distractions, we kept it between us.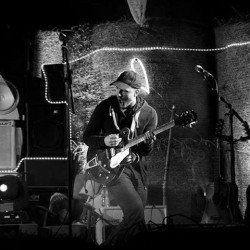 click to enlarge
"Steffan James, a singer songwriter with a great voice for blues and acoustic music" - Wild Acoustic.com "Music that makes you feel something" - Best of British Unsigned
Steve "Steffan James" McCormack, a South London-based singer songwriter, found his sound travelling the USA. Heavily influenced by the blues and acoustic world of California, he has toured the world as a guitarist, singer and songwriter for many an act. In late 2012 he started work on his own solo project.
The first two singles "Inside Out" and "She Knows" gained a lot of independent radio play in The States and across Europe and his debut album "The Truth" is available on iTunes.
He has been touring relentlessly across the UK gaining supporting and accompanying musicians, sharing the stage with Josh Doyle, Joan Armatrading, Charley Blue, Bela Takes Chase and many others. His new ep is "Barricade", featuring an amazing live band of musicians, Charlotte "Charley Blue" Andrew, Steve Bassett, Andrew Vickery and Ashley Rushman.
Hitting the road again in 2015; keep your eyes peeled.