The Grey Lady Music Lounge, Wednesday 26th February 2020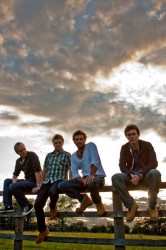 click to enlarge
One time solo singer/songwriter Charlie Rivers has witnessed a truly organic growth in his music which has slowly but surely taken on a full band sound, spurred on by Steve McCormack (guitar), Steve Bassett (bass) and Ash Rushman (drums). In the space of only 16 months, The Charlie Rivers Band has morphed from the 'hear-a-pin-drop' sounds of one man and his guitar, to an uncompromising full band musical experience. 2009 saw the guys play at the "Busking Cancer" launch event alongside "Madness," and attained duo slots at Hyde Park and Wireless festival. Last year the band launched their much anticipated debut album 'Tender Chaos,' playing a host of sell out shows both in the UK and abroad including a storming headline set at the the Local & Live Music festival. Their single "Crazy" received a great deal of local radio play and recent support sets have included Newton Faulkner, Matt Berry and Toploader. The band are currently working on their follow up album, having previewed some of their new material throughout the course of 2011, set for a release in early 2012.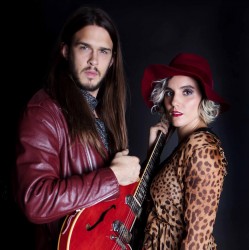 click to enlarge
Broken Bones Matilda is comprised of two childhood friends from the west country. Their music is inspired by Americana and yet deeply rooted in the English countryside; with raspy vocals, melodic harmonies and an enchanting band supporting them, their sound is both innocent and dark.
"If you have ever wondered what it would sound like if Nick Cave wrote songs for Fleetwood Mac, the answer might just lie somewhere in Madeline, the latest release from Broken Bones Matilda." - AnR Factory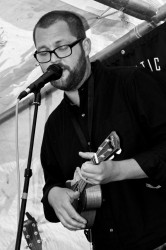 click to enlarge
My name is Steve Hewitt, I'm 29years old, and I'm a singer/singer songwriter based in Edenbridge, Kent.
My love of music came about after listening to Buddy Holly when I was 14, but my approach to music changed drastically when I heard David Gray's White Ladder for the first time; that's when I put the electric guitar down and bought my first acoustic guitar and started to write.
My aim has always been to write lyrics that have meaning and purpose that the listener can relate to and empathise with.
To best describe my genre, it would be acoustic soul pop, with hints of
blues/folk and indie.
My main influences started at the already mentioned
Buddy Holly, on to David Gray, Bob Dylan, John Legend and Fink.