The Grey Lady Music Lounge, Sunday 23rd February 2020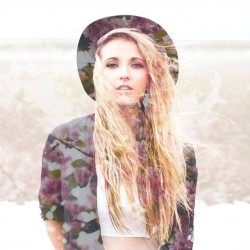 click to enlarge
Sorrel Nation is a singer/songwriter from the UK who has been writing and performing since the age of 13, and at 15 recorded and released her first EP.
Sorrel made a name for herself performing at live music venues across London, but recently moved to Australia where she released her latest EP 'Kids On The Run'. Sorrel's passion for music shows in her heartfelt performances and powerful songs, and according to Ditto Music is "someone you need to put on your radar".
She has been working with acclaimed British producer Ian Barter (Amy Winehouse, Paloma Faith, Guy Sebastian) and have created what they believe to be Sorrel's best work so far.
"When she opens up with her angst-ridden upper register… the result is stunning."
Tim Kroenert, themusic.com.au
"See her now before she becomes a huge star"
The Troubadour Club, London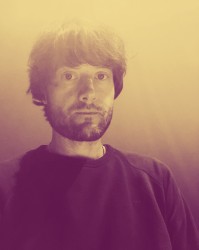 click to enlarge
Canadian born, English raised singer-songwriter Toby Uffindell-Phillips embarks down a new musical avenue under the guise - Summit of the Big Low. Having cut his teeth in the early part of the millennium with acoustic electronica group Sound Sanctuary and subsequently as frontman of off-piste indie pop band Burning Shapes in the early 2010s, Toby found himself without company as he began to pen fresh material from his Sevenoaks based bedroom studio in the summer of 2014. The recordings that followed would form the backbone of a new songwriting project that would slowly gain momentum between the ebb and flow of family life.
On occasion litmus tracks from a steadily growing repertoire would be posted for airplay or review to make sure the work was worthy of outside ears. Positive feedback from BBC Kent Introducing's Abbie McCarthy and Tom Robinson's Fresh On The Net listening post offered a good indication that the vibe was resonating with respected curators so the writing and recording continued.
Toby had begun bringing faces new and old into the fray to add guitar and harmony parts, but it was his decision to offer final production duties to past Sound Sanctuary collaboraters Bombay Monkey that had the greatest impact on these early tracks. Toby's intimate and now matured acoustic songwriting style, married with Bombay's atmospheric electro treatment, somehow made all the pieces fall into place and as the decade came to an close a plan formed to put some of the tracks out as a series of EPs throughout 2020. Toby's choice to self release and adopt an early song lyric as his moniker nods to a musical style and ethos born from his past, but reimagined with fresh confidence and clarity.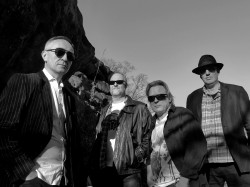 click to enlarge
Coney Island Maybe are four musicians from diverse musical backgrounds who share a love of folk, blues and Americana. With harmonica and lap steel in addition to vocals, guitars, bass and percussion, they produce original music in their own particular style as well as adding an unusual twist to the occasional cover.