The Grey Lady Music Lounge, Sunday 16th February 2020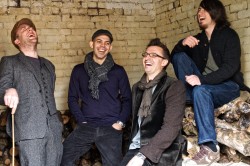 click to enlarge
The Good Ship Band is a rock pop four piece from Tonbridge, Kent, UK. Formed in March 2009, the band have sold over 1000 copies of their debut album, released 6 singles, supported Keane, and have received 11 record deal offers to date; testimony to their relentless gigging throughout the South East and two irresistibly melodic albums. Propelled by the songsmithery of frontman Jez Harley and guitarist/signed songwriter Ed Bingham (NorthStar Music), the band's recent airplay has drawn comparisons with Fleet Floxes, Paolo Nutini and Kings of Leon.
With top bassist James Elliott and session drummer Simon Whiting completing the line-up, the band's live reputation has resulted in the act being sought out by all corners of the industry. Following a flood of offers, TGSB were approached by video-makers Blindeye Films (Sigur Ros, Bryan Ferry, Eliza Doolittle) and the two parties collaborated to produce a stunning promo for live favourite 'Hometown'. With such momentum, the band released 'Boomerang Girl' followed shortly by the eagerly anticipated second album, 'The Good Ship Band - Part 2'. Part 3 is already on the way, with more live shows booked and recording dates in the pipeline.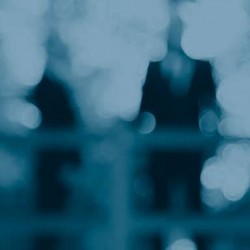 click to enlarge
Making music that is neoteric and original, Beyond the Vinyl are fronted by singer/songwriter Paul Turvey. Originally starting out as a duo, the group is now made up of Toni Muranyi on guitar, Janos Muranyi on drums and Jim McAllister on bass. Touching on influences from the likes of Bruce Springsteen and The Killers, Beyond the Vinyl offer a slice of indie rock that boasts memorable hooks and emotive lyrics.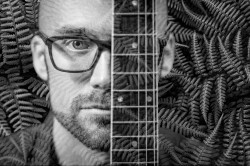 click to enlarge
Bill's childhood was itinerant and tumultuous. Travelling all the way round the globe before he turned seven, his family eventually settled in Kent, the Garden of England. Music and songwriting were interests from an early age, but it wasn't until he was a teenager that the carousel of hobbies finally came to rest, with a guitar round Bill's neck, a pair of drum sticks in his hand, and a head full of effervescing dreams of rock and roll symphonies. High school guitar heroes, years of rigid academic studies, and a brief stint with a traveling circus all left their mark on Bill's songwriting. The result is a raconteur fusion of raw storytelling, and intricately-wrought arranging.