The Grey Lady Music Lounge, Wednesday 12th February 2020
Infrared are a newly formed band from East Sussex that have been playing since their first gig at the Bedford in London on September 22nd. Their music is very diverse and is influenced by artists such as David bowie, Queen, Muse and many more. The songs are written by lead singer, Lachlan Daly who is currently in his 2nd year of a Songwriting Degree at BIMM London. The lead guitar parts are written by Jimmy Latham who has been studying guitar since he was 7. The rest of the band consists of Will Buss on Drums and percussion; Cameron Preece on Bass guitar; Tass Alder on Backing Vocals and Kaitlyn Johnson on Keys. Their music has a very big sound with influences of Rock, Folk and Musical Theatre.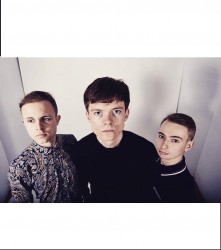 click to enlarge
Hailing from Kent's Tunbridge Wells & Maidstone, The Gallerys exploded onto the UK music circuit in 2017 with their unique blend of 60s rock, Britpop and indie sounds which gained them immediate attention from BBC Introducing, Fred Perry Subculture & This Feeling.

With over 200 gigs under their belt, they're a seasoned & in-demand live act. With shredding guitar solos, melodic harmonies, cutting bass lines and hard-hitting drum beats, their fierce live shows leave audiences wanting more & more.

Having shared the stage with Louis Berry, Madness, The Sherlocks, Scouting For Girls, The Blinders, The King Blues, The Skints, Dr. Feelgood, Space, Alan McGee and embarking on UK tours with both The Rifles and The Bluetones, and going on a headline UK tour of their own, they are no stranger to huge crowds and quickly sell out their headline shows.

'One of the most promising bands in the country' - Even The Stars

'Their contemporary guitar-driven indie pop is given a '60s vibe thanks to the band's three-piece harmonies that echo iconic British songs from the era' - Fred Perry Subculture

'Vocally, this band are on top of their game, expertly layering delicious harmonies to fill out their retro-pop sound'
RGM Magazine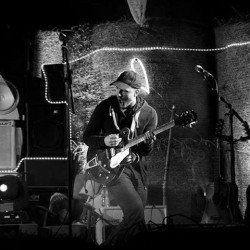 click to enlarge
"Steffan James, a singer songwriter with a great voice for blues and acoustic music" - Wild Acoustic.com "Music that makes you feel something" - Best of British Unsigned
Steve "Steffan James" McCormack, a South London-based singer songwriter, found his sound travelling the USA. Heavily influenced by the blues and acoustic world of California, he has toured the world as a guitarist, singer and songwriter for many an act. In late 2012 he started work on his own solo project.
The first two singles "Inside Out" and "She Knows" gained a lot of independent radio play in The States and across Europe and his debut album "The Truth" is available on iTunes.
He has been touring relentlessly across the UK gaining supporting and accompanying musicians, sharing the stage with Josh Doyle, Joan Armatrading, Charley Blue, Bela Takes Chase and many others. His new ep is "Barricade", featuring an amazing live band of musicians, Charlotte "Charley Blue" Andrew, Steve Bassett, Andrew Vickery and Ashley Rushman.
Hitting the road again in 2015; keep your eyes peeled.