The Grey Lady Music Lounge, Sunday 29th December 2019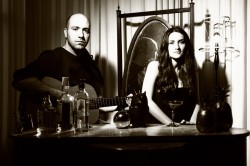 click to enlarge
It is a year now since Cyrano's Joe Ackerley teamed up with his sister Alice to form 'The Ackerleys' as a side line - turned major project! Already they have a fast-growing repertoire of folk/pop tunes, some light and uplifting, some moody and soulful, but all featuring close harmony, strong chord structure and catchy melody. Joe employs his prodigious song writing skills and his own rich baritone to complement and showcase Alice's striking voice. Joe's roots are in rock music as is well known to many of on the TW music scene, his deep seated influences an unusual mix of Pearl Jam/ Radiohead/ Elbow/Crowded House/Jeff Buckley. His sister Alice, just turned 17, provides a more contemporary vibe – Laura Marling, The Staves, Florence and the Machine, Emmy the Great, Marina & the Diamonds. The result is delightfully different - but judge for yourself. The dynamic duo has now added lead guitar and drums in the form of Steve McCormack, and Matt Wilson.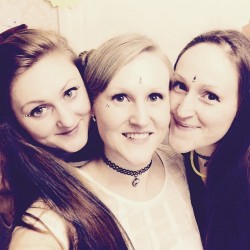 click to enlarge
The Tringham sisters came to life in a small house in South London where we were all born. We later moved to the Kent, with our brother where we grew up. We have always loved singing together and were encouraged to do so from a young age at every birthday, wedding and christmas party we attend, by our ever supportive and most loyal fans to date, our family. We love a bit of everything, from UK top 40 to Elvis Presley and will sing anything that sounds good with a three part harmony. We finally decided to venture out into the public gaze this year and are hoping that you enjoy hearing our songs, as much as we enjoy singing them.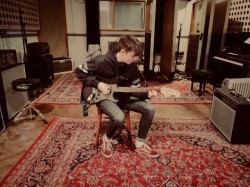 click to enlarge
At 19 years old, Rob has been writing and recording songs in his bedroom for the past two years. While studying for his Music production degree, he has started performing at pubs and open mics frequently around Brighton. Rob takes influences from The Kooks, Catfish and the Bottlemen, Metronomy, and Declan Mckenna in his songwriting styles and instrumentation in his recorded music, while performing stripped back versions of his own works live.
Rob has been playing guitar for ten years and singing for two. He currently attends BIMM in Brighton and is in the process of writing and recording more of his own songs. He is aiming to release two songs in January.