The Grey Lady Music Lounge, Wednesday 4th December 2019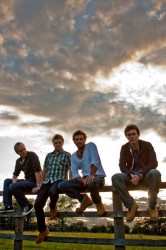 click to enlarge
One time solo singer/songwriter Charlie Rivers has witnessed a truly organic growth in his music which has slowly but surely taken on a full band sound, spurred on by Steve McCormack (guitar), Steve Bassett (bass) and Ash Rushman (drums). In the space of only 16 months, The Charlie Rivers Band has morphed from the 'hear-a-pin-drop' sounds of one man and his guitar, to an uncompromising full band musical experience. 2009 saw the guys play at the "Busking Cancer" launch event alongside "Madness," and attained duo slots at Hyde Park and Wireless festival. Last year the band launched their much anticipated debut album 'Tender Chaos,' playing a host of sell out shows both in the UK and abroad including a storming headline set at the the Local & Live Music festival. Their single "Crazy" received a great deal of local radio play and recent support sets have included Newton Faulkner, Matt Berry and Toploader. The band are currently working on their follow up album, having previewed some of their new material throughout the course of 2011, set for a release in early 2012.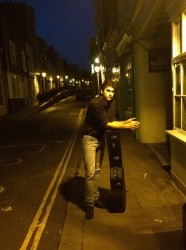 click to enlarge
Rob Picazo is a Rhythm & Blues singer and guitarist born in Madrid and based in the South East of England. He combines soulful vocals, relatable lyrics and bluesy melodies, all the while influenced by great Soul and Blues performers such as Sam Cooke, Ray Charles and Dan Penn. Following a two month trip through the South of the US, filming a documentary about roots music, Rob has played in popular venues throughout Sussex, Kent and London, and opening for great artists such as Gwyn Ashton, Brooks Williams, Martin Harley and Dom Pipkin. His first album, Spanish Moss was released on the 29th of September 2017.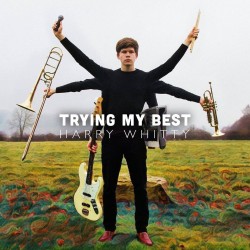 click to enlarge
Harry Whitty is a 17 year-old singer-songwriter and multi-instrumentalist. He grew up learning the piano and singing, then picked up the trombone at age 9. He started listening to jazz at around age 13 and, after hearing multi-instrumentalists like James Morrison and Jacob Collier, was inspired to learn as many instruments as possible and picked up drums, electric bass, trumpet and euphonium at around age 15.
His songwriting is inspired by many different artists such as Oli Rockberger, Theo Katzman, Jamie Cullum and Steely Dan. His debut EP entitled 'Trying My Best' features 5 original songs on a variety of topics, On the EP, Harry plays all the instruments as well as performing all the vocals. He can often be found gigging around Kent and London along with his band. He also works frequently with other songwriters such as Roberto Picazo. His second EP is due for release early 2018.