The Grey Lady Music Lounge, Sunday 17th November 2019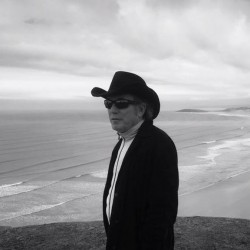 click to enlarge
Shep! is a cowboy sent from an alternative universe to explain the meaning of life. He found the only way to do this effectively was in the form of music – specifically Country BlueGrass Blues.
If you wanna singalong and win a prize here are some choruses:
Snakebite Street, Snakebite Street, snakes walk 'round on legs and feet
Snakebite Street, Snakebite Street, don't get bit by the people that you meet
From year to year, from day to day; from dawn to dark, from birth to grave
We are always, we are Always Heading Home
Come along, everybody come along, while the moon is shinin' bright
Get on board, everybody get on board, we're gonna Raise a Ruckus tonight
Everybody loves a Rockin' Man so rock like a man!
Run to the river, as fast as you can, the river is a friend to the running man
Down the River to the Sea, down the river to the sea
Time will carry you and me, down the river to the sea
Make sure you check out the new website for the live footage being filmed tonight at the Grey lady at www.shepmusic.com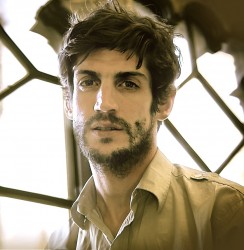 click to enlarge
The music of former Smoke Feathers singer Matthew Falloon has been compared to Paul Simon and Jackson Browne by Uncut magazine, his songwriting has been praised as "exceptional" by Maverick magazine, and BBC Radio 2's Janice Long says he is "brilliant". His new album Do No Harm has been championed by BBC 6 Music's Chris Hawkins and was named best album of the year so far by The Very Thing blogger Simon Rickards. An accomplished guitarist and singer, Matthew has performed live on national TV and radio, toured the UK, Europe and the Caribbean, and played live with Dodgy, Natty, Shura, Blue Rose Code, Hiatus, Samantha Whates and Charlene Soraia. You can find his music on iTunes, Spotify, Bandcamp, Amazon and Apple Music.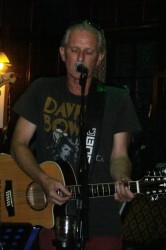 click to enlarge
Recently to be found playing in and around T. Wells as frontman with The Harveys, this is Peter's first ever solo venture.
His previous bands include SW3, Sweetheart, Transformer, Citron, The Red Guitars and The Flagmen.
The solo show will draw from all these previous bands as well as new unheard material.
With genre influences from folk, country, punk and pop the song is always key.
Peter is currently putting a new band together to back this project.