The Grey Lady Music Lounge, Wednesday 30th October 2019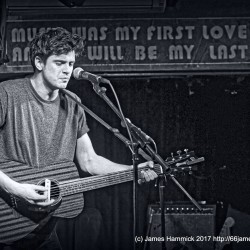 click to enlarge
"An undiscovered talent and a debut to beat all debuts'"
Genius Babble Music
Jon Grayson is a singer-songwriter from the Medway Towns in Kent.
Raised on a steady diet of The Police, City and Colour and Fleetwood Mac, Jon moved to London in 2014 and spent two years honing his songwriting and building a following by playing gigs in every corner of the capital as well as his home town.
In 2016, whilst playing at The Garage in Islington, Jon met producer Jack Watson (Jack + Ella, Changing Colour) and the two formed a relationship and spent the next 18 months writing and building a palette of sounds to start making music.
The Stranger EP is the first product of that time spent on stage and in studio and contrasts a sleek, exciting mix of pop hooks with honest, engaging and often very personal lyrics. These are showcased by Jon's voice which was picked up by BBC Radio Kent's Abbie McCarthy, who first aired the single.
"Stranger hooks you to Grayson's flowing vocals as the sound twists and turns around his poignant outcries"
InQuire Media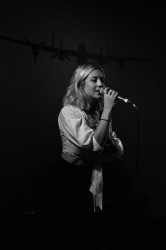 click to enlarge
Libby Macfie is a Singer Songwriter from West Sussex and has just completed her degree in Vocal Performance at The Academy of Contemporary Music, in Guildford. Libby has been writing music since she was about 12, and is now gigging with her keys player and full band. Growing up with influences from jazz artists, such as Ella Fitzgerald and Louis Armstrong, it has shaped her tone into a modern jazz sound, which she combines with pop, r&b and neo-soul. She has already gained a lot of experience in different sectors of the music industry, such as live performance, studio sessions and songwriting for herself and others. Libby has done multiple co-writes and collaborations, appearing on tracks with other local artists around the Brighton/London, which have had local radio air play. She has a passion for writing music with emotional depth, in which she can connect with others, and have an outlet for her creativity. Libby is soon to be releasing her own debut single 'Want To Go', which she is very excited to share.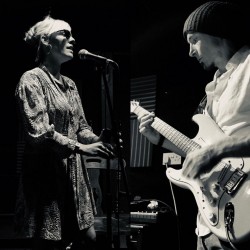 click to enlarge
Laura Betts and Tom Murray are Tunbridge Wells based jazz duo "New York's Finest Taxi Service". Creating a raw sound, personified by their love of Jazz, soul, funk and blues the duo are unique. However you can find familiarity in their music but with a style and twist completely of their own. The compositions of the songs create such lush and memorable harmonies and melodies, that it will have you singing back the first time you hear them. From upbeat funk to chilled atmospheric jazz this duo is for everyone.