The Grey Lady Music Lounge, Sunday 6th October 2019
This will be a two-act show.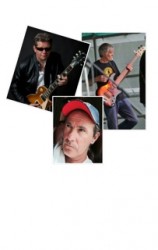 click to enlarge
Pete Billing and Barry McCormack had not played music with each other for some years. When they got together for a jam session they had so much fun and positive feedback that they felt they had to get there music out there and start gigging. They added top drummer Pete Roberts, a seasoned musician who played with professional chart topping bands with several top ten hits behind him. Pete and Barry have numerous recording credits whose music is available to buy on iTunes, Spotify, Amazon etc. Together they are the fabulous Hoolies. Their lyrics are humorous, taking a poke at anything that takes their fancy. Their music is described as pulsating funky rock. Be prepared to be entertained.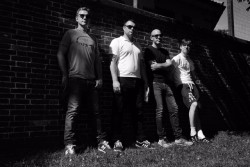 click to enlarge
Chasing Skies are an indie rock band from Kent/London.
The bands melodically powerful songs, woven around thought provoking lyrics, lean on Finns powerful drumming style, Paul's hook laden guitar work, Ken's instinctive Bass playing, and Ashley's emotive vocals.
Founded by a love for the sounds of the biggest and best guitar bands of the 60's, a well established love for Oasis, Blur, and Soundgarden, with more recent inspiration being drawn from listening to Doves, Ryan Adams and the Foo Fighters, Chasing Skies are out to prove guitar music ain't dead!
Our debut EP 'Here I Am' is out this summer.