The Grey Lady Music Lounge, Sunday 29th September 2019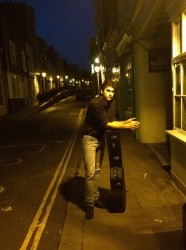 click to enlarge
Rob Picazo is a Rhythm & Blues singer and guitarist born in Madrid and based in the South East of England. He combines soulful vocals, relatable lyrics and bluesy melodies, all the while influenced by great Soul and Blues performers such as Sam Cooke, Ray Charles and Dan Penn. Following a two month trip through the South of the US, filming a documentary about roots music, Rob has played in popular venues throughout Sussex, Kent and London, and opening for great artists such as Gwyn Ashton, Brooks Williams, Martin Harley and Dom Pipkin. His first album, Spanish Moss was released on the 29th of September 2017.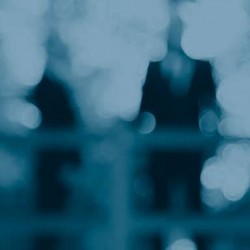 click to enlarge
Making music that is neoteric and original, Beyond the Vinyl are a duo consisting of Paul Turvey on lead vocals and Lawrence Chitty on guitar. Touching on influences from the likes of Bruce Springsteen and the Manic Street Preachers, Beyond the Vinyl offer a slice of indie rock that boasts memorable hooks and emotive lyrics. The duo pride themselves on their compelling live acoustic performances.
BBC Radio Kent (Live performance - 2 originals and a Queen cover)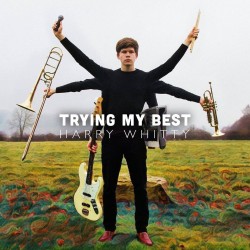 click to enlarge
Harry Whitty is a 17 year-old singer-songwriter and multi-instrumentalist. He grew up learning the piano and singing, then picked up the trombone at age 9. He started listening to jazz at around age 13 and, after hearing multi-instrumentalists like James Morrison and Jacob Collier, was inspired to learn as many instruments as possible and picked up drums, electric bass, trumpet and euphonium at around age 15.
His songwriting is inspired by many different artists such as Oli Rockberger, Theo Katzman, Jamie Cullum and Steely Dan. His debut EP entitled 'Trying My Best' features 5 original songs on a variety of topics, On the EP, Harry plays all the instruments as well as performing all the vocals. He can often be found gigging around Kent and London along with his band. He also works frequently with other songwriters such as Roberto Picazo. His second EP is due for release early 2018.