The Grey Lady Music Lounge, Wednesday 7th August 2019
Guy Sharpe is a 17 year old electro-acoustic singer-songwriter, inspired by the likes of Sampha and James Blake. His live performances comprise primarily of piano and vocals, with acoustic arrangements of his songs. But, he does also perform his electro-acoustic tracks live. He is currently working on an EP, and hopes to study composition when he leaves school.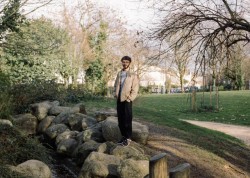 click to enlarge
Jacob Norris is a London-based musician who aims to create folk songs that are honest, expressive and expansive. Those familiar with Tunbridge Wells' music scene may know him through his work with 4-piece band Lectures, who disbanded last year.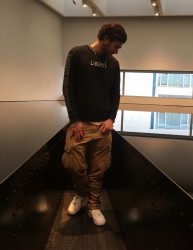 click to enlarge
I taught myself basic chords on the piano when I was 16 and have been writing songs since then. I've sung throughout my life but since leaving school it's become something that grounds me. The first song I both sang and played on the piano was Nirvana's 'Heart-Shaped Box'. Now, at 19, I have written a few originals based on certain points in my life. My musical inspirations and influences include, among others, Tom Odell, Lewis Capaldi, Bon Iver, Radiohead, Nirvana, Arctic Monkeys, Beatles, Alt J and Queens of the Stone Age. Settling on something completely original, my songs are written about love and, of course, heartbreak. Unique, I know. Although I have a lot of experience of performing, I have relatively little of playing piano and singing at the same time. Feel free to throw things at me if you don't like it. I get it.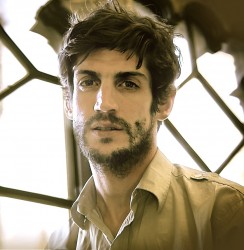 click to enlarge
The music of former Smoke Feathers singer Matthew Falloon has been compared to Paul Simon and Jackson Browne by Uncut magazine, his songwriting has been praised as "exceptional" by Maverick magazine, and BBC Radio 2's Janice Long says he is "brilliant". His new album Do No Harm has been championed by BBC 6 Music's Chris Hawkins and was named best album of the year so far by The Very Thing blogger Simon Rickards. An accomplished guitarist and singer, Matthew has performed live on national TV and radio, toured the UK, Europe and the Caribbean, and played live with Dodgy, Natty, Shura, Blue Rose Code, Hiatus, Samantha Whates and Charlene Soraia. You can find his music on iTunes, Spotify, Bandcamp, Amazon and Apple Music.