The Grey Lady Music Lounge, Wednesday 17th July 2019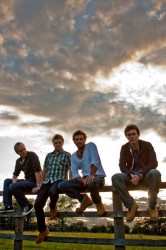 click to enlarge
One time solo singer/songwriter Charlie Rivers has witnessed a truly organic growth in his music which has slowly but surely taken on a full band sound, spurred on by Steve McCormack (guitar), Steve Bassett (bass) and Ash Rushman (drums). In the space of only 16 months, The Charlie Rivers Band has morphed from the 'hear-a-pin-drop' sounds of one man and his guitar, to an uncompromising full band musical experience. 2009 saw the guys play at the "Busking Cancer" launch event alongside "Madness," and attained duo slots at Hyde Park and Wireless festival. Last year the band launched their much anticipated debut album 'Tender Chaos,' playing a host of sell out shows both in the UK and abroad including a storming headline set at the the Local & Live Music festival. Their single "Crazy" received a great deal of local radio play and recent support sets have included Newton Faulkner, Matt Berry and Toploader. The band are currently working on their follow up album, having previewed some of their new material throughout the course of 2011, set for a release in early 2012.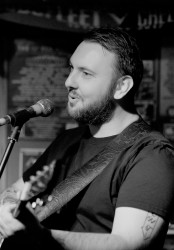 click to enlarge
Aid Lewis is singer, songwriter, performer and lover of life. Through his music he tells stories of life, love,laughter, experience and society.His latest offering and debut album tells a story of life's experiences, that are blissfully and, at times, painfully relatable. The album toucheson the joys of love and passion, heartache, as well as the world in its current state.
Aid is not afraid to comment on society, and encourages his audience to getlost in the words, rhythms and melodies he has created to appeal to a widedemographic that is his fan-base and audience.
When he is not in the studio, or writing songs, Aid is on the road gigging and travelling seeing the world for what it really is.
Aid is on a journey, and his growing fan-base are invited to take his hand and lend an ear to experience the journey for themselves.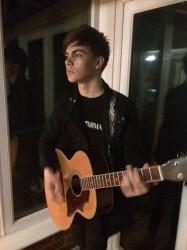 click to enlarge
Emanuel Fanthome-Hodgson is a 17 year old singer songwriter from Maidstone. Starting at a young age, Emanuel has written songs with varying genre styles, ranging from indie rock to blues. Still in his teen years, Emanuel has been expanding his live performances, playing in local venues around the Tonbridge and Maidstone areas, as well as playing at the 2017 Hastings festival.