The Grey Lady Music Lounge, Sunday 14th July 2019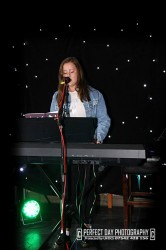 click to enlarge
Milly Rusling is a fifteen year old singer songwriter from Tonbridge, Kent. Songwriting since the age of twelve, her style draws on contemporary influences such as Gabrielle Aplin, Emile Sande, Damien Rice and Lauren Aquilina. Her largely piano-based songs combine accessible melodies and simple lyrics, and are delivered with soulful, haunting vocals. She has performed regularly in the local area over the last twelve months receiving some great reviews along the way. In the next year she hopes to spend time recording material for release and performing her songs; the thing she loves most.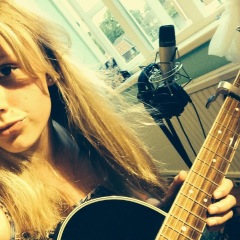 click to enlarge
Becky Briggs is a young, but driven singer-songwriter, who acoustically accompanies herself. Despite her diverse repertoire, her music influences differ in genre. She would consider herself to be influenced by the likes of Gabrielle Aplin, Birdy and Maisie Peters. However, her new found love for other types of music, such as R&B and Indie rock will be a creative incentive to compose and experiment in a different style. Becky will be studying Songwriting at BIMM Brighton in September, where she hopes to learn and further develop herself as an artist.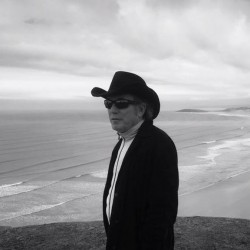 click to enlarge
Shep! is a cowboy sent from an alternative universe to explain the meaning of life. He found the only way to do this effectively was in the form of music – specifically Country BlueGrass Blues.
If you wanna singalong and win a prize here are some choruses:
Snakebite Street, Snakebite Street, snakes walk 'round on legs and feet
Snakebite Street, Snakebite Street, don't get bit by the people that you meet
From year to year, from day to day; from dawn to dark, from birth to grave
We are always, we are Always Heading Home
Come along, everybody come along, while the moon is shinin' bright
Get on board, everybody get on board, we're gonna Raise a Ruckus tonight
Everybody loves a Rockin' Man so rock like a man!
Run to the river, as fast as you can, the river is a friend to the running man
Down the River to the Sea, down the river to the sea
Time will carry you and me, down the river to the sea
Make sure you check out the new website for the live footage being filmed tonight at the Grey lady at www.shepmusic.com