The Grey Lady Music Lounge, Sunday 23rd June 2019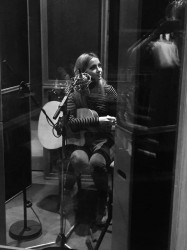 click to enlarge
Alana's presence is truly mesmerising. Alana delivers an abundance of heartfelt lyrics which create a meaningful and powerful work of art. Each song has a lasting emotional affect which deeply connects with the audience on a personal level. Alana's unique tone and faultless vocals, coupled with her ability to generate a captivating melody from her emotions and personal experiences, produces a hypnotic experience for the audience when she sings. Alana is an artist with exceptional talent and skill who manages to leave an audience lost for words, purely by the sound of her voice and lyrical creativity.
''Alana Hazzard is a truly captivating artist who writes beautifully crafted heartfelt songs laced with pop sensibilities and soulful roots"
Paul Dunton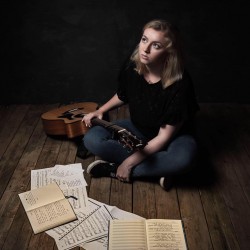 click to enlarge
Songwriter, singer and guitarist. Recording music under record label 'Lucky Boy Records'.
Single 'Nice' produced by Tom Gulliver, was released in February.
Debut EP 'How to Lose You - EP' is out now, featuring that single and three other tracks. Here is what Rachael had to say about this EP:
"This summer for me has been probably the worst I can remember for mental health and unhappiness with who I am and where I'm at in life. But one thing that has stayed constant is my love for writing and making music. So being able to spend a whole day in the studio creating music was a serious dream come true. Every song on this EP explains some of the feelings I held in my heart at some point these last couple of months. There's a lot more music that's come out of this but I'm not quite ready for everyone to hear those quite yet. So for now here's a little piece of me that I hope resonates with you."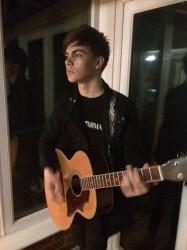 click to enlarge
Emanuel Fanthome-Hodgson is a 17 year old singer songwriter from Maidstone. Starting at a young age, Emanuel has written songs with varying genre styles, ranging from indie rock to blues. Still in his teen years, Emanuel has been expanding his live performances, playing in local venues around the Tonbridge and Maidstone areas, as well as playing at the 2017 Hastings festival.