The Grey Lady Music Lounge, Sunday 23rd June 2019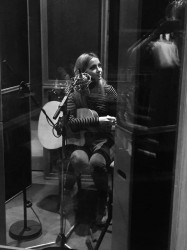 click to enlarge
Alana's presence is truly mesmerising. Alana delivers an abundance of heartfelt lyrics which create a meaningful and powerful work of art. Each song has a lasting emotional affect which deeply connects with the audience on a personal level. Alana's unique tone and faultless vocals, coupled with her ability to generate a captivating melody from her emotions and personal experiences, produces a hypnotic experience for the audience when she sings. Alana is an artist with exceptional talent and skill who manages to leave an audience lost for words, purely by the sound of her voice and lyrical creativity.
''Alana Hazzard is a truly captivating artist who writes beautifully crafted heartfelt songs laced with pop sensibilities and soulful roots"
Paul Dunton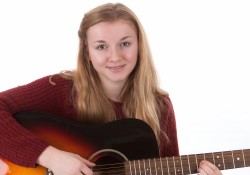 click to enlarge
Rachael Stalker is a sixteen year old musician from Tonbridge. Her main influences are acoustic folk musicians such as Lee Ann Womack, Birdy and Mumford and Sons.

She started learning piano and singing from a young age and picked up the guitar later on. Over the past couple of years she has started writing and performing her own music in the local area. She has competed in various competitions, allowing her to perform in venues such as Portsmouth Guildhall.
She has also performed as part of vocal groups in St Lukes LSO Barbican and the Old Royal Naval College's Chapel in Greenwich.
Rachael's ambition is to study at a contemporary music college to further her experience in the music world and develop her song writing skills.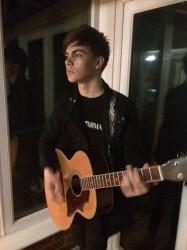 click to enlarge
Emanuel Fanthome-Hodgson is a 17 year old singer songwriter from Maidstone. Starting at a young age, Emanuel has written songs with varying genre styles, ranging from indie rock to blues. Still in his teen years, Emanuel has been expanding his live performances, playing in local venues around the Tonbridge and Maidstone areas, as well as playing at the 2017 Hastings festival.