The Grey Lady Music Lounge, Sunday 21st April 2019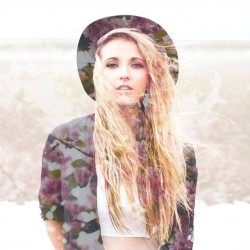 click to enlarge
Sorrel Nation is a singer/songwriter from the UK who has been writing and performing since the age of 13, and at 15 recorded and released her first EP.
Sorrel made a name for herself performing at live music venues across London, but recently moved to Australia where she released her latest EP 'Kids On The Run'. Sorrel's passion for music shows in her heartfelt performances and powerful songs, and according to Ditto Music is "someone you need to put on your radar".
She has been working with acclaimed British producer Ian Barter (Amy Winehouse, Paloma Faith, Guy Sebastian) and have created what they believe to be Sorrel's best work so far.
"When she opens up with her angst-ridden upper register… the result is stunning."
Tim Kroenert, themusic.com.au
"See her now before she becomes a huge star"
The Troubadour Club, London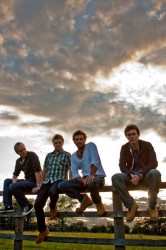 click to enlarge
One time solo singer/songwriter Charlie Rivers has witnessed a truly organic growth in his music which has slowly but surely taken on a full band sound, spurred on by Steve McCormack (guitar), Steve Bassett (bass) and Ash Rushman (drums). In the space of only 16 months, The Charlie Rivers Band has morphed from the 'hear-a-pin-drop' sounds of one man and his guitar, to an uncompromising full band musical experience. 2009 saw the guys play at the "Busking Cancer" launch event alongside "Madness," and attained duo slots at Hyde Park and Wireless festival. Last year the band launched their much anticipated debut album 'Tender Chaos,' playing a host of sell out shows both in the UK and abroad including a storming headline set at the the Local & Live Music festival. Their single "Crazy" received a great deal of local radio play and recent support sets have included Newton Faulkner, Matt Berry and Toploader. The band are currently working on their follow up album, having previewed some of their new material throughout the course of 2011, set for a release in early 2012.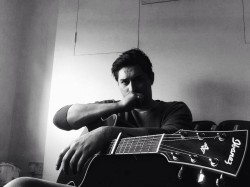 click to enlarge
Jack Leon Mackey is a singer songwriter from Tunbridge wells Kent. He has been performing for 6 years with bands and performing solo. The style of music he has adopted is a fusion between Jamie T and Alex turner. You can find his music on sound cloud, and he hopes to release an E.P in late 2014.
He has previously been in a band from Tunbridge wells named "Stray Dogs" from which he still likes to incorporate some of the songs into his set.
Look him up on Soundcloud for free downloads and constant updates.