The Grey Lady Music Lounge, Sunday 24th February 2019
Start time: 7:40pm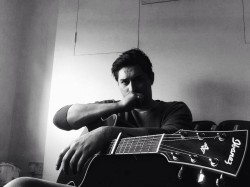 click to enlarge
Jack Leon Mackey is a singer songwriter from Tunbridge wells Kent. He has been performing for 6 years with bands and performing solo. The style of music he has adopted is a fusion between Jamie T and Alex turner. You can find his music on sound cloud, and he hopes to release an E.P in late 2014.
He has previously been in a band from Tunbridge wells named "Stray Dogs" from which he still likes to incorporate some of the songs into his set.
Look him up on Soundcloud for free downloads and constant updates.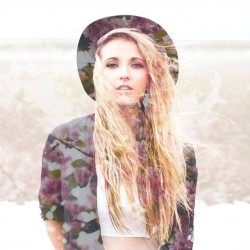 click to enlarge
Sorrel Nation is a singer/songwriter from the UK who has been writing and performing since the age of 13, and at 15 recorded and released her first EP.
Sorrel made a name for herself performing at live music venues across London, but recently moved to Australia where she released her latest EP 'Kids On The Run'. Sorrel's passion for music shows in her heartfelt performances and powerful songs, and according to Ditto Music is "someone you need to put on your radar".
She has been working with acclaimed British producer Ian Barter (Amy Winehouse, Paloma Faith, Guy Sebastian) and have created what they believe to be Sorrel's best work so far.
"When she opens up with her angst-ridden upper register… the result is stunning."
Tim Kroenert, themusic.com.au
"See her now before she becomes a huge star"
The Troubadour Club, London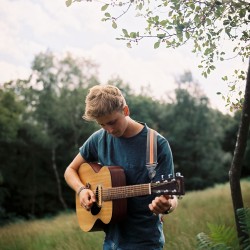 click to enlarge
For the last 10 years, I have been writing and performing my own songs and instrumental pieces. I have performed numerous gigs at various venues as well as several small festivals. Over the last three years I have been focused on my studies at university and honing my art. I have and will be playing charity gigs to raise awareness for different charity and disaster relief campaigns. I am inspired by a wide range of influences, including soul, jazz, folk, rock and modern pop music. My main influences at this time are Jack Johnson, Ben Howard and Bombay Bicycle Club.
The songs I write revolve around my relationships with the people around me, experiences that I have had and using those experiences to embellish a narrative in song. I find inspiration in experience and through arts and literature. Sometimes I think that the music says enough without the need for lyric, so I write instrumental pieces alongside songs.
In the next six months I will continue to write songs as well as develop songs I already have in my repertoire and release them. Over this same period I am looking forward to playing more gigs and developing various projects.
(TBC) Artist