The Grey Lady Music Lounge, Sunday 20th January 2019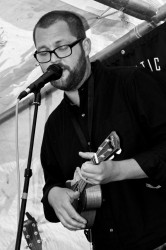 click to enlarge
My name is Steve Hewitt, I'm 29years old, and I'm a singer/singer songwriter based in Edenbridge, Kent.
My love of music came about after listening to Buddy Holly when I was 14, but my approach to music changed drastically when I heard David Gray's White Ladder for the first time; that's when I put the electric guitar down and bought my first acoustic guitar and started to write.
My aim has always been to write lyrics that have meaning and purpose that the listener can relate to and empathise with.
To best describe my genre, it would be acoustic soul pop, with hints of
blues/folk and indie.
My main influences started at the already mentioned
Buddy Holly, on to David Gray, Bob Dylan, John Legend and Fink.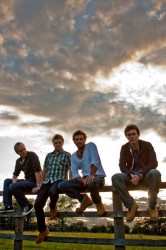 click to enlarge
One time solo singer/songwriter Charlie Rivers has witnessed a truly organic growth in his music which has slowly but surely taken on a full band sound, spurred on by Steve McCormack (guitar), Steve Bassett (bass) and Ash Rushman (drums). In the space of only 16 months, The Charlie Rivers Band has morphed from the 'hear-a-pin-drop' sounds of one man and his guitar, to an uncompromising full band musical experience. 2009 saw the guys play at the "Busking Cancer" launch event alongside "Madness," and attained duo slots at Hyde Park and Wireless festival. Last year the band launched their much anticipated debut album 'Tender Chaos,' playing a host of sell out shows both in the UK and abroad including a storming headline set at the the Local & Live Music festival. Their single "Crazy" received a great deal of local radio play and recent support sets have included Newton Faulkner, Matt Berry and Toploader. The band are currently working on their follow up album, having previewed some of their new material throughout the course of 2011, set for a release in early 2012.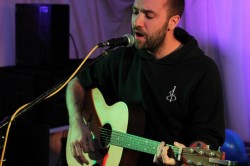 click to enlarge
Joe is the singer-songwriter behind popular local acts "Cyrano" and "The Ackerleys". His style combines rich vocals, poignant lyrics, catchy melody and folk/rock acoustic guitar. At the end of 2012, Joe toured with Level 42 backing Dan Clews. This included playing to full house at the Royal Albert Hall! He has just finished an album with Cyrano which will be released this year. He is also busy working on The Ackerleys first record. His solo set includes some brand new material plus a few stripped down Cyrano songs. Influences include – Elbow, The Beatles, Dawes, Jeff Buckley, Rufus Wainwright, Scott Matthews, Pearl Jam, Crowded House and Radiohead.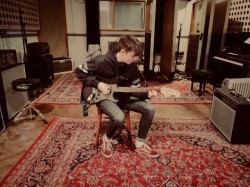 click to enlarge
At 19 years old, Rob has been writing and recording songs in his bedroom for the past two years. While studying for his Music production degree, he has started performing at pubs and open mics frequently around Brighton. Rob takes influences from The Kooks, Catfish and the Bottlemen, Metronomy, and Declan Mckenna in his songwriting styles and instrumentation in his recorded music, while performing stripped back versions of his own works live.
Rob has been playing guitar for ten years and singing for two. He currently attends BIMM in Brighton and is in the process of writing and recording more of his own songs. He is aiming to release two songs in January.