The Grey Lady Music Lounge, Wednesday 9th January 2019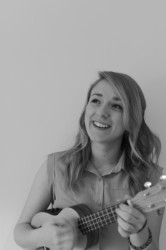 click to enlarge
Holly Stanford is a 16 year old aspiring young singer-songwriter from Kent, playing her first gig in 2010 starting with pubs locally for charity. As well as pubs, she has additionally played open mics and competitions and summer events. Holly is an acoustic artist with her guitar and ukulele. She is a cheerful, energetic girl and gives a confident, fun performance with her unique and distinctive voice. Her influences are mostly acoustic acts such as Mumford & Sons, Kodaline, Gabrielle Aplin and Orla Gartland. Holly looks to go further into developing as a musician and looking towards a larger audience.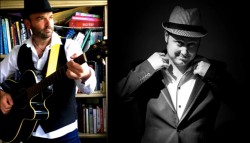 click to enlarge
Clayton & LJ are two accomplished musicians and performers. An acoustic rock and folk duo from Tunbridge Wells Performing 30 minutes of clever catchy originals. Great voices and musicianship.
Clayton and L.J. have consistently been successful in providing the entertainment solutions for various launches, theme evenings and other show packages that a client might require. They pride themselves on partnering with their customers - creating a unique and specific formula that is ultimately more than "just entertainment".
(TBC) Jack Leon Mackey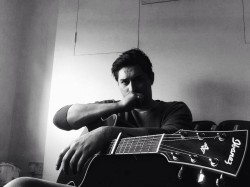 click to enlarge
To be confirmed.
Jack Leon Mackey is a singer songwriter from Tunbridge wells Kent. He has been performing for 6 years with bands and performing solo. The style of music he has adopted is a fusion between Jamie T and Alex turner. You can find his music on sound cloud, and he hopes to release an E.P in late 2014.
He has previously been in a band from Tunbridge wells named "Stray Dogs" from which he still likes to incorporate some of the songs into his set.
Look him up on Soundcloud for free downloads and constant updates.