The Grey Lady Music Lounge, Friday 28th December 2018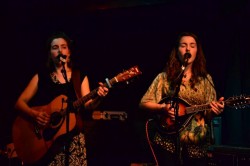 click to enlarge
Lights on the Mountain are a Kent based band who write and perform contemporary folk music. They are a new musical project started up by the band formerly known as Threeforagirl. Lights on the Mountain perform music influenced by traditional British and American folk styles, bluegrass and Americana as well as more contemporary folk, indie and blues bands. As musicians they have together toured the London circuit, the United States and more recently have become prominent on the Scottish music scene, playing at the very first Sofar Sounds Edinburgh. They love playing at the Grey Lady, their favourite home venue.
Lights on the Mountain released their first single 'The Wars' on the 4th January 2014 at a sell-out launch the Borderline in London alongside West London folk collective Stokes, William. The launch was presented by the London based artistic community Bezalel. 'The Wars' is now available for download on iTunes.
To listen to threeforagirl's last EP, recorded in the summer of 2012, visit http://threeforagirl.bandcamp.com
Visit their website for pictures, music and live dates.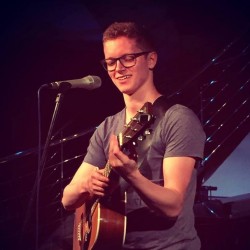 click to enlarge
Duke first picked up the acoustic guitar at the age of 16, and has made a swift rise from amateur guitarist to accomplished singer-songwriter, taking inspiration from artists such as Jack Johnson, John Mayer, Ed Sheeran and Jake Bugg. In 2013, he recorded his first EP titled 'The Valley', with a full backing band, which is available on iTunes and Spotify. In 2014 he recorded 'Hand in Hand', his second EP, which is now available in CD format. Having performed at the Pizza Express Music Room in Maidstone, and at the Pheasantry in London, he is now eager to compose more original songs and widen his repertoire.
Duke recently finished university, and now works in Brighton.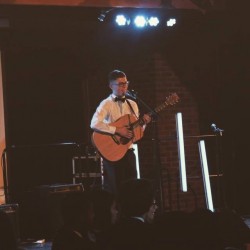 click to enlarge
My name is Hamish Donald; I am 16 years old and I am a singer songwriter from Sevenoaks. I play a few instruments but my main instrument is guitar. I took up the guitar about 4 years ago, however I have been singing for as long as I remember. I have only recently started to write my own songs as before I only really focused on covers. I am now focusing more on writing and I am making progress. Performing is what I most enjoy and want to carry on performing as much as I can. The aim is to carry on writing and performing and see how things go.