The Grey Lady Music Lounge, Thursday 27th December 2018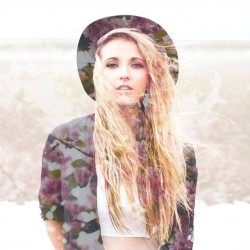 click to enlarge
Sorrel Nation is a singer/songwriter from the UK who has been writing and performing since the age of 13, and at 15 recorded and released her first EP.
Sorrel made a name for herself performing at live music venues across London, but recently moved to Australia where she released her latest EP 'Kids On The Run'. Sorrel's passion for music shows in her heartfelt performances and powerful songs, and according to Ditto Music is "someone you need to put on your radar".
She has been working with acclaimed British producer Ian Barter (Amy Winehouse, Paloma Faith, Guy Sebastian) and have created what they believe to be Sorrel's best work so far.
"When she opens up with her angst-ridden upper register… the result is stunning."
Tim Kroenert, themusic.com.au
"See her now before she becomes a huge star"
The Troubadour Club, London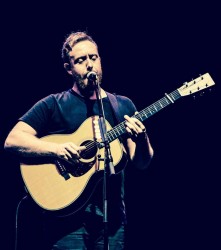 click to enlarge
Acoustic singer-songwriter James Kirby tours the UK this spring. Recently returning from a run of concerts in the US & Europe,
his beautiful & melodic songs captivate audiences of all ages and sizes and with his unique style of guitar playing, he is not to be missed!
'Beautifully Done' -- BBC Introducing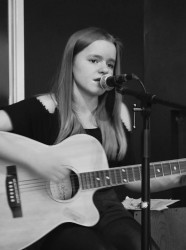 click to enlarge
Zoe has been singing and song writing from the age of 13 and first picked up a guitar when she was 11 and hasn't stopped playing since. Anyone who knows Zoe knows her biggest inspiration is the incredible Sia but she also loves Taylor Swift, Bastille, Lily Allen and Gabrielle Aplin. Zoe is a prolific songwriter and is constantly inspired and writing new material. Lyrics can come to her at any place and any time, even in her dreams! Music and lyrics are part of Zoe's DNA, part of her identity; song writing is just as important as breathing to her. Zoe has performed her original songs at The Grey Lady many times since she started performing there at just 13 years old. She has also performed at numerous other venues, one of her favourites being Folking in the Strawberries every summer and her ambitions are to put together her first EP and to be signed to a song writing label.