The Grey Lady Music Lounge, Sunday 16th September 2018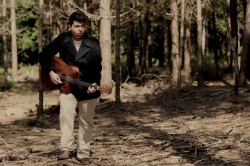 click to enlarge
Peter Mercer is an 18 year old singer-songwriter from Tunbridge Wells. Despite his young age he has already attracted a lot of industry attention including that of Mike Rosenberg (aka Passenger) and up and coming band New City Kings. Furthermore, he has been put on the same bill as artists such as Scouting For Girls, Rebecca Ferguson and The Hoosiers. His music contains elements from a wide range of genres including folk, pop and rock, but it is all performed acoustically with a loop pedal. He takes inspiration from a huge variety of songwriters but is particularly inspired by Ed Sheeran, Tom Fletcher (McFly) and Ryan Tedder (OneRepublic) and takes lyrical inspiration from artists of all genres, from Macklemore to James Bay. He released his debut EP which was featured nationally on BBC Introducing and is working towards his debut album "Wake Me Up"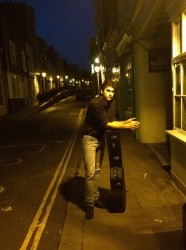 click to enlarge
Rob Picazo is a Rhythm & Blues singer and guitarist born in Madrid and based in the South East of England. He combines soulful vocals, relatable lyrics and bluesy melodies, all the while influenced by great Soul and Blues performers such as Sam Cooke, Ray Charles and Dan Penn. Following a two month trip through the South of the US, filming a documentary about roots music, Rob has played in popular venues throughout Sussex, Kent and London, and opening for great artists such as Gwyn Ashton, Brooks Williams, Martin Harley and Dom Pipkin. His first album, Spanish Moss was released on the 29th of September 2017.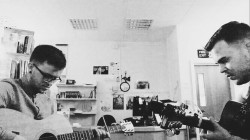 click to enlarge
After only a couple of gigs as a duo, Ryan and Dale are fast making a name for themselves, with scorching harmonies and songwriting skills that would interest fans of a wide variety of styles from your Dylans to your B.B. Kings to your Bon Ivers. They're a duo not to be missed.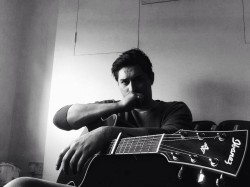 click to enlarge
Jack Leon Mackey is a singer songwriter from Tunbridge wells Kent. He has been performing for 6 years with bands and performing solo. The style of music he has adopted is a fusion between Jamie T and Alex turner. You can find his music on sound cloud, and he hopes to release an E.P in late 2014.
He has previously been in a band from Tunbridge wells named "Stray Dogs" from which he still likes to incorporate some of the songs into his set.
Look him up on Soundcloud for free downloads and constant updates.