The Grey Lady Music Lounge, Sunday 18th March 2018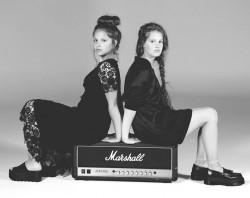 click to enlarge
Freddie and Charlie Frampton, born, raised and home educated on the Orkney Isles, have always had a love for music.
From a young age they began performing with their parents in their family band and have continued on as a duo, developing their songs and performing around the country.
Charlie is now studying musical theatre at The Brit School, Freddie focuses her time on songwriting and they both play a large range of musical instruments.
In February 2018 they reached the final 10 of the BBC Young Folk Awards and were able to join other young musicians for a weekend in the Lake District.
They are currently in the process of recording their songs to produce their first album and hope to release that some time in the near future.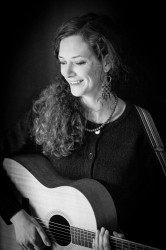 click to enlarge
Derbyshire raised singer-songwriter Hannah Haynes began playing open mic nights and floor spots in London venues such as soho's 12 bar club during her time at Camberwell college of arts from 2000-2003. She started gigging in 2005 around Cambridgeshire music venues including playing the Cambridge folk festival in 2006. She has supported acts including Jane Taylor and Bic Runga and In Summer 2008 launched her debut EP "The Path We Walk" under her maiden name Hannah Whitehall, bringing together a collection of evocative and carefully crafted songs. Her music is contemplative, aesthetic and honest, characterised by a smooth and unique vocal texture which has been described as 'musical sunshine'! Life experience, love of nature, friendships and spirituality form the basis of her inspiration. Melodic and folky, Hannah has been likened to female vocalists such as Patti Griffin and Jewel and is influenced by her love of celtic artists including Damien Dempsey and Gemma Hayes.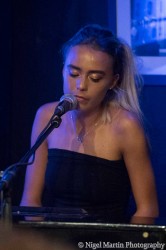 click to enlarge
Imy Laurie is a eighteen year old singer song writer who has been singing at various open mic gigs since she was twelve and also furthered her musical instrument abilities in guitar and piano. From her classical training at school, Imy has achieved all of her singing grades, but she has found her interest lies in a folk and acoustic style of singing which was inspired from artists such as Laura Marling and Ryan Adams. Her heartfelt songs and unique singing tone is what makes her distinctive as she aspires to succeed in her music ambitions as she begins at BIMM Bristol in September to start her vocals degree and continue trying to develop her talent.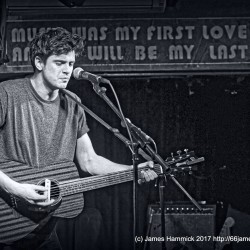 click to enlarge
"An undiscovered talent and a debut to beat all debuts'"
Genius Babble Music
Jon Grayson is a singer-songwriter from the Medway Towns in Kent.
Raised on a steady diet of The Police, City and Colour and Fleetwood Mac, Jon moved to London in 2014 and spent two years honing his songwriting and building a following by playing gigs in every corner of the capital as well as his home town.
In 2016, whilst playing at The Garage in Islington, Jon met producer Jack Watson (Jack + Ella, Changing Colour) and the two formed a relationship and spent the next 18 months writing and building a palette of sounds to start making music.
The Stranger EP is the first product of that time spent on stage and in studio and contrasts a sleek, exciting mix of pop hooks with honest, engaging and often very personal lyrics. These are showcased by Jon's voice which was picked up by BBC Radio Kent's Abbie McCarthy, who first aired the single.
"Stranger hooks you to Grayson's flowing vocals as the sound twists and turns around his poignant outcries"
InQuire Media