The Grey Lady Music Lounge, Wednesday 27th September 2017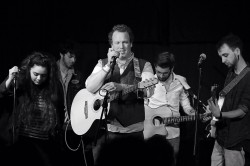 click to enlarge
From performing in a West End musical to backing singing for the great Paul Weller, Alex is a diverse powerhouse vocalist who also writes his own equally diverse songs. "I like to write songs in the moment so expect some songs to be slow with a deep meaning then suddenly a fast paced catchy upbeat tune. But all my tracks tell a story". You can expect any of his shows to be full of energy and heart. When it's all said and done you'll leave tapping your toes or humming to his catchy hooks.
His recent EP 'Mannequin Man' is his first concept EP telling his story of breaking the mould against odds and setting a course to be yourself. With heavy influence from Frank Turner this EP is proof that his songwriting is ever evolving.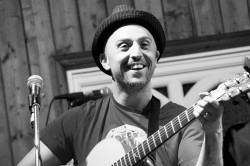 click to enlarge
Mellow D writes songs and poems about the places and people that he comes across on his travels. Originally from Reading, he has moved to the Maidstone area fairly recently and over the past 6 Months has been busy playing open mics, refining his craft and meeting other like minded souls.
Photo credit: Vanessa Champion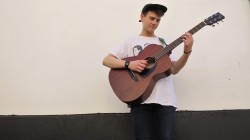 click to enlarge
Leon is a singer/songwriter in the Kent area. He is influenced by artists such as Mac DeMarco and King Krule for their chilled vibes and jazzy feel. Recently he has started to experiment with producing beats in the style of J Dilla and sampling different records to layer over the top. He is looking forward to debuting at the Grey Lady.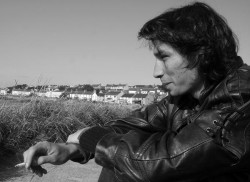 click to enlarge
Raised by pack animals in the south, Gronk was subsequently stationed in the Home Counties where he studied for A-Levels in navelgazing before escaping to London. He found moderate success with gothic psych-rock band Carnival of Souls in the early noughties, before meeting near-indifference at a handful of solo gigs in Brixton. A trip to the US followed, during which he discovered the marimba and returned to form the Body Doubles, a shambolic rock 'n' roll act currently limping around London's sawdust venues. Gronk writes folk and rock songs bolstered by a healthy dose of gallows humour, and appears tonight with Body Doubles lead guitarist Claud "the musket" Musker.