The Grey Lady Music Lounge, Wednesday 26th July 2017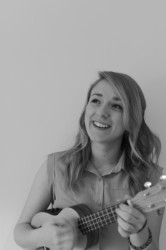 click to enlarge
Holly Stanford is a 16 year old aspiring young singer-songwriter from Kent, playing her first gig in 2010 starting with pubs locally for charity. As well as pubs, she has additionally played open mics and competitions and summer events. Holly is an acoustic artist with her guitar and ukulele. She is a cheerful, energetic girl and gives a confident, fun performance with her unique and distinctive voice. Her influences are mostly acoustic acts such as Mumford & Sons, Kodaline, Gabrielle Aplin and Orla Gartland. Holly looks to go further into developing as a musician and looking towards a larger audience.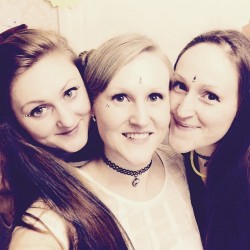 click to enlarge
The Tringham sisters came to life in a small house in South London where we were all born. We later moved to the Kent, with our brother where we grew up. We have always loved singing together and were encouraged to do so from a young age at every birthday, wedding and christmas party we attend, by our ever supportive and most loyal fans to date, our family. We love a bit of everything, from UK top 40 to Elvis Presley and will sing anything that sounds good with a three part harmony. We finally decided to venture out into the public gaze this year and are hoping that you enjoy hearing our songs, as much as we enjoy singing them.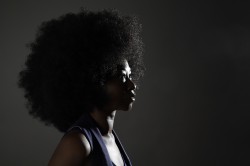 click to enlarge
Funmilayo is a soulful singer and songwriter, with a timeless feel which spans many genres. Her extraordinary talent and passion for singing and song writing has lead to signing publishing deals in both London and New York.
Her drive in music is life itself and its ever changing rhythms.
"We have recently discovered a pure gem at Bartok in Funmilayo, beautiful vocalist reminiscent of Roberta Flack or Lauryn Hill at her most delicate, singing precisely carved neo-soul which will hypnotise you after the first note." -- Joe Atari, music promoter in Camden
"Funmilayo is a beautiful human being with a gorgeous spirit and a gift for singing. She also has a gift for tapping into your emotions with her writing and performance. Just listen to [her sing] and you'll understand." -- Lynn Parsons, broadcaster with Smooth Radio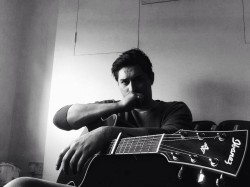 click to enlarge
Jack Leon Mackey is a singer songwriter from Tunbridge wells Kent. He has been performing for 6 years with bands and performing solo. The style of music he has adopted is a fusion between Jamie T and Alex turner. You can find his music on sound cloud, and he hopes to release an E.P in late 2014.
He has previously been in a band from Tunbridge wells named "Stray Dogs" from which he still likes to incorporate some of the songs into his set.
Look him up on Soundcloud for free downloads and constant updates.