The Grey Lady Music Lounge, Wednesday 15th February 2017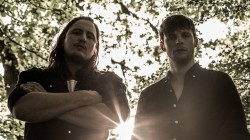 click to enlarge
Dull Knife is named after a Native American renegade. Jack and I aren't Native American, nor are we renegades. We did nonetheless need a name for our "alt country band." Genres, to us, are pretty purposeless, but the fateful question is impossible to avoid. "What kind of music do you play?" One of us musters up a mumbled and addled response. "It's like heavy electric country grunge…" Whatever that is.
We met through one of our favourite bands. The Pretty Things began to disperse in 2006 and was in need of a rhythm section, long story short, Jack started drumming for our number one 60s psych band at age 16. The year after I filled Wally's shoes on bass and we have toured extensively ever since. The PT's, their management and label didn't want session players and so it was a cocktail of luck, skill and I guess the fact that they all liked us, that landed us the gig. It still leaves us rambling onto stage thinking "How the hell did we manage this?".
Seeing as it's easier to get two people together to rehearse or write songs, rather than say four or five members with jobs, girls, boys, drinks and various other distractions, we kept it between us.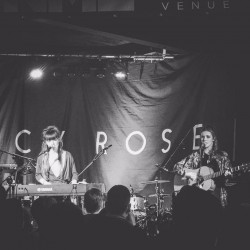 click to enlarge
"I started writing songs when I was about seven and haven't really stopped since then. I have always been interested in music as it goes in the family and have always liked to sing. At the age of about nine, I started having piano lessons locally but I wanted to do more pop music material and so stopped taking the lessons. In primary school I started many bands with friends and was always playing around with song writing. The first time I recorded on my own was a cover I did of Invincible by Tinie Tempah and Kelly Rowland. In early 2011 I wrote my first proper song 'I Cried' and recorded it in my Dad's studio. I then wrote another song called 'This is Your Life' and decided I wanted to carry on with song writing. I then made my own YouTube account just to see if the songs would get any views and luckily enough they did! I wrote about four more before I filmed my first music video last year. I am very influenced by Emeli Sande as her songs are mainly based on her and the piano. I also listen to music like Ellie Goulding and The Kooks- as well as the music in the charts! I have always sung with my sister as our voices are similar and we harmonise together."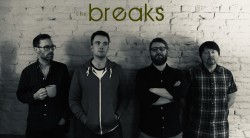 click to enlarge
Normally found hanging out at Dud's farm in the depths of Ashdown Forest, The Breaks are a lightly-bearded, folk-tinged pop band from the darker side of Tunbridge Wells. Influenced by acts like Okkervil River, Bonnie Prince Billy, Iron & Wine and Husky, their sound is at times melancholic, occasionally menacing, and always melodic, rich and tuneful. The band includes singer-songwriter Stu Cardwell on vocals and guitars, Andy Shonfeld on bass, Al Smith on vocals, keys, guitar, mandolin and banjo, and Alex Cooper on drums and percussion.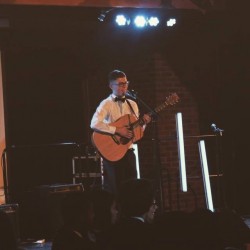 click to enlarge
My name is Hamish Donald; I am 16 years old and I am a singer songwriter from Sevenoaks. I play a few instruments but my main instrument is guitar. I took up the guitar about 4 years ago, however I have been singing for as long as I remember. I have only recently started to write my own songs as before I only really focused on covers. I am now focusing more on writing and I am making progress. Performing is what I most enjoy and want to carry on performing as much as I can. The aim is to carry on writing and performing and see how things go.