The Grey Lady Music Lounge, Monday 19th December 2016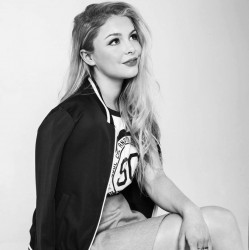 click to enlarge
Hailing from Bromley, Abi Hudson is not your typical 18-year-old. While peers may still be deciding on their life's direction, Abi's purpose has been resolute for a while. She established her extraordinary performing talent from a young age, and honed her craft over years to establish herself as a real contender on the live circuit. Abi can already count acclaimed performances at popular tastemaker nights such as Ella Guru, the Pixie Lott curated showcase, and renowned London venues the Sebright Arms, The Underbelly and Barfly under her belt.
In addition to her live success, the young prodigy has just finished recording her debut EP, produced by Terry Ronald (Kylie Minogue, Girls Aloud, Sophie Ellis-Bextor) and Steve Anderson (Britney Spears, Take That, Kylie Minogue). Led by 'Fragile Around You', the collection is a compelling statement of intent, blending elements from acoustic indie-rock to intelligent glossy pop, creating a signature sound very much her own.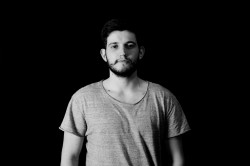 click to enlarge
Sam Firth is a contemporary Folk singer-songwriter focused on storytelling
with a highly conversational and introspective style of lyric. His live
performance commands attention due to the rawness present in his voice and honesty prevalent in his words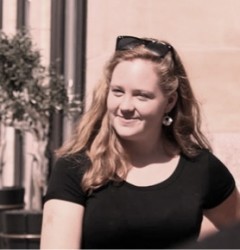 click to enlarge
Eleanor Jessie is a twenty-year-old singer-songwriter from East Sussex who started writing her own songs a few years ago. Having grown up in Sussex, she is now currently studying in the North East. Her music is mainly an acoustic folk sound influenced by many artists including Eva Cassidy, Laura Marling and John Mayer. Up to now she has performed gigs in Brighton, Tunbridge wells and Durham.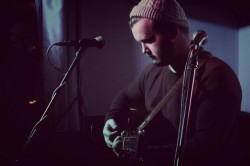 click to enlarge
Ben Bishop is a 22-year-old musician based in East Sussex. Having grown up near Tunbridge Wells, he moved to Brighton to study a music production degree in September 2013, so that he could take his love for songwriting and composition a step further. Since 2015, Ben has been writing and recording under his new alias 'Cali Santo', with ambitions to write, self-produce and release his first full length album in the summer of 2017.
Ben's songwriting style is heavily influenced by the rock and folk music of the late 1960's and 70's, with artists like Bob Dylan and Neil Young taking centre stage as his personal music idols. Drawing inspiration from modern artist/producers like Jonathan Wilson and Justin Vernon, he now hopes to be able to express himself artistically by writing and recording his own music for years to come.