The Grey Lady Music Lounge, Wednesday 14th December 2016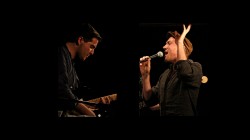 click to enlarge
​Harley & Woods is the collaboration of singer/​ ​songwriter Jez Harley and guitarist Sam Woods.​ Their music​ is described as a soulful fusion of blues, funk and americana. The pair met whilst studying music together at University and it quickly became clear that they shared similar influences, taste and ideas. Since starting this project they have played together in many UK venues and even embarked on a trip to New Orleans, where they performed together at the French Quarter Festival​​​​.​ You can see them as a duo or with their electrifying 6 piece band featuring some incredible musicians including Phil Scragg (bass), Pete Wheeler (drums), Josh Roots (keys) and James Penny (saxophone/ flute). ​To listen to their music and stay updated on gigs/ recording sessions please visit their website.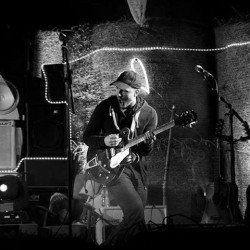 click to enlarge
"Steffan James, a singer songwriter with a great voice for blues and acoustic music" - Wild Acoustic.com "Music that makes you feel something" - Best of British Unsigned
Steve "Steffan James" McCormack, a South London-based singer songwriter, found his sound travelling the USA. Heavily influenced by the blues and acoustic world of California, he has toured the world as a guitarist, singer and songwriter for many an act. In late 2012 he started work on his own solo project.
The first two singles "Inside Out" and "She Knows" gained a lot of independent radio play in The States and across Europe and his debut album "The Truth" is available on iTunes.
He has been touring relentlessly across the UK gaining supporting and accompanying musicians, sharing the stage with Josh Doyle, Joan Armatrading, Charley Blue, Bela Takes Chase and many others. His new ep is "Barricade", featuring an amazing live band of musicians, Charlotte "Charley Blue" Andrew, Steve Bassett, Andrew Vickery and Ashley Rushman.
Hitting the road again in 2015; keep your eyes peeled.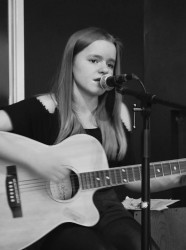 click to enlarge
Zoe has been singing and song writing from the age of 13 and first picked up a guitar when she was 11 and hasn't stopped playing since. Anyone who knows Zoe knows her biggest inspiration is the incredible Sia but she also loves Taylor Swift, Bastille, Lily Allen and Gabrielle Aplin. Zoe is a prolific songwriter and is constantly inspired and writing new material. Lyrics can come to her at any place and any time, even in her dreams! Music and lyrics are part of Zoe's DNA, part of her identity; song writing is just as important as breathing to her. Zoe has performed her original songs at The Grey Lady many times since she started performing there at just 13 years old. She has also performed at numerous other venues, one of her favourites being Folking in the Strawberries every summer and her ambitions are to put together her first EP and to be signed to a song writing label.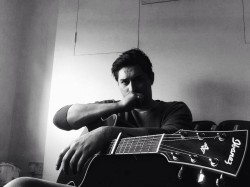 click to enlarge
Jack Leon Mackey is a singer songwriter from Tunbridge wells Kent. He has been performing for 6 years with bands and performing solo. The style of music he has adopted is a fusion between Jamie T and Alex turner. You can find his music on sound cloud, and he hopes to release an E.P in late 2014.
He has previously been in a band from Tunbridge wells named "Stray Dogs" from which he still likes to incorporate some of the songs into his set.
Look him up on Soundcloud for free downloads and constant updates.