The Grey Lady Music Lounge, Sunday 16th October 2016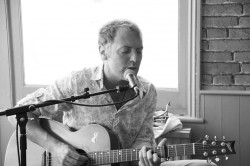 click to enlarge
Local singer/songwriter; Logan Wilson's recently released album entitled 'Geography' is described by Andy Gunton of Hastings Rock as "one of the best locally-produced albums I've ever heard", praising its "high level of musicianship". Geography harks back to the carefree days of summer, though in no way shies away from the darker side of life. Born in South Africa and currently living in East Sussex, Logan is actively giging up and down the country with his band comprised of Steve Hope (keys), Simon Shaw (guitar/vocals), Sacha Trochet (percussion/vocals) and Matt Novis (bass guitar/vocals) at numerous prominent venues and festivals. Logan continues to enjoy regular airplay and live sessions on BBC Radio 2 on both the Janice Long and Terry Wogan shows and is on the cusp of signing to a major label. Influences include Paul Simon & Neil Finn.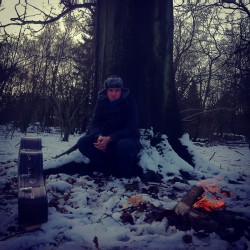 click to enlarge
David began songwriting in 2001 on a trip around the world, with a 6-chord songbook and cheap guitar as his tools and only companions. Alas, the boybands were dead and gone, so he turned instead to the likes of Paul Simon, Bob Dylan and The Beatles to show him the way. In the years since, David has played gigs all over the South-East, establishing himself as a regular at the Grey Lady with his unique blend of acoustic roots, blues and folk music. He released his debut album 'Bonfire Music' in 2013, his EP 'Be Back Soon' in 2014, and his homemade album 'Night Moves' in 2015. You can download all his music online for free!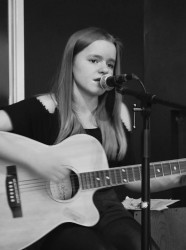 click to enlarge
Zoe has been singing and song writing from the age of 13 and first picked up a guitar when she was 11 and hasn't stopped playing since. Anyone who knows Zoe knows her biggest inspiration is the incredible Sia but she also loves Taylor Swift, Bastille, Lily Allen and Gabrielle Aplin. Zoe is a prolific songwriter and is constantly inspired and writing new material. Lyrics can come to her at any place and any time, even in her dreams! Music and lyrics are part of Zoe's DNA, part of her identity; song writing is just as important as breathing to her. Zoe has performed her original songs at The Grey Lady many times since she started performing there at just 13 years old. She has also performed at numerous other venues, one of her favourites being Folking in the Strawberries every summer and her ambitions are to put together her first EP and to be signed to a song writing label.
(TBC) Artist