The Grey Lady Music Lounge, Wednesday 6th July 2016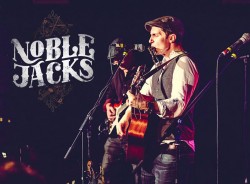 click to enlarge
We are Noble Jacks! We are a having a great time developing our commingled alternative musical style, with influences both musically and culturally from around the world and we invite you to join us on our Noble journey! The band members have individually specialized in different genres of music including folk, rock and pop which together (we hope) allows us to write songs in a fresh contemporary style with hints/ influences of some of our favorite artists such as Kings of Leon, Frank Turner and Mumford and Son's flying around here and there!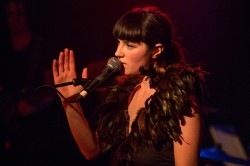 click to enlarge
Della Lupa is a Brighton-based act created by Steph Brown. She is known for her truly unique fusion of the darker side of pop with a neo classical style, containing hints of Jazz and Eastern melodies. The depth and intelligence of the lyrical content makes the performance a captivating, inclusive and electric experience, taking inspiration from Kate Bush, Bat For Lashes and Tori Amos.
"Expect the unexpected"
Brighton's Finest
"Effortless, natural and captivating"
BBC Introducing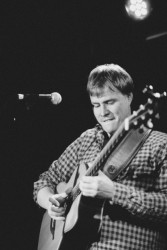 click to enlarge
Kev Minney is a Brighton-based acoustic guitar player, singer and songwriter. Using open tunings and catchy melodic vocal lines he creates a dexterous and unique sound. Taking inspiration from folk greats Simon and Garfunkel, Neil Young and Nick Drake, Kev has blended creative and contemporary guitar playing with traditional pop and folk melodies.
'Unique and captivating'
Brighton Source
'An assured and confident EP'
Acoustic Roots
'Authentic and shows a sensitivity that is captivating'
The Argus
'Tasteful acoustic guitar playing'
Acoustic magazine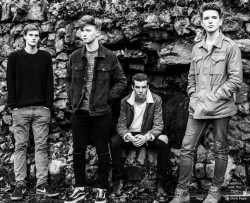 click to enlarge
Young Apollo is a 4 piece Indie rock band from Tunbridge Wells. We take great inspiration from bands such as Foals and The 1975, intertwining each of our personal musical creativity in order to create unique sounds that appeal to a wide audience.

We all attended the same primary school and were playing the instruments we continue to play today; we were out of contact for 5 years before we all met up again with one thing in mind - to create some great music and entertain people again (hopefully not just our parents this time).