The Grey Lady Music Lounge, Wednesday 6th January 2016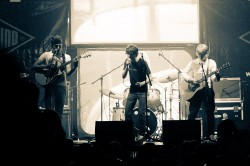 click to enlarge
The Alamo are an acoustic trio from the Tunbridge Wells area, made up of lead singer Jack Ferguson, guitarist Ben Kitson, and guitarist and singer Max Kotz. They have been writing their own music since shortly their formation in early 2012. Taking inspiration from a wide variety of genres, from older bands such as Lynyrd Skynyrd, to more modern artists like Ed Sheeran, they have been performing at various venues having recently taken their first steps into the gigging world. Ben and Jack have both played in bands previously, with Jack's band having played at numerous locations such as the Stag Theatre Sevenoaks, and featured on Kent Fm Radio. As well as continuing to write music as ever, The Alamo have more recently recorded a series of demos which are all available to listen to and download for free online. They are now working towards an EP, which will hopefully be available soon.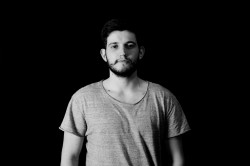 click to enlarge
Sam Firth is a contemporary Folk singer-songwriter focused on storytelling
with a highly conversational and introspective style of lyric. His live
performance commands attention due to the rawness present in his voice and honesty prevalent in his words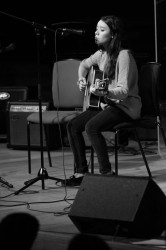 click to enlarge
Ever since being taught 'Tears in Heaven' by her dad when she was 12, Natalia decided to learn how to cover favourite artists such as City and Colour, Damien Rice, and Ben Howard. She's been writing her own material for a year or so now and although simple in melody, she hopes her songs bring some peace of mind to those willing to listen. She's still happily influenced by those artists who she would often cover in school concerts (and in her bedroom)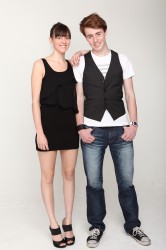 click to enlarge
Jake started writing songs at the age of sixteen, the first one kick-starting a habit of song writing. Having made his international debut at Limon Y Chelo in Andratx in August, he only started gigging in the UK in late 2012. With currently no music available for purchase, Jake hopes to put an album together over the summer of 2013 and make it available at a date to be confirmed. Influences include a range from Ron Pope and Newton Faulkner to Fallout boy and Panic at The Disco, giving room for a lot of variation.