The Grey Lady Music Lounge, Sunday 22nd November 2015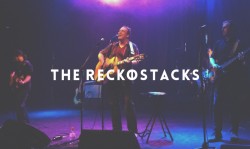 click to enlarge
Well after a nice Christmas break (distant memory) we are eager to to get gigging again in 2016, and tonight is our first one of the year, so please excuse any rust. We are really excited about the year ahead, why you ask? Here is a small and convenient list: (1) Late last year, Sam Nesbitt, the sexy one, joined as our bassist. Woo. (2) We are writing and working on quite a few new songs, which means you'll get to hear something different finally. (3) It's good to be optimistic, right. (4) We are part of an brilliant local music scene, which means getting to hear & meet tonnes of other great musicians. (5) Euro 2016, come on England! We hope you enjoy tonight. Let us know either way, during (prefearble) or after the show. much love - Alex, Phil, Sam & Thom x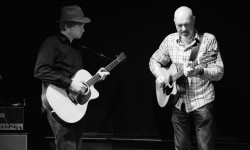 click to enlarge
Raising Cain are an acoustic duo based near Tunbridge Wells, Kent. Forged from a shared passion in Americana, Roots and Blues music, James Cundle and Bill Burke began interpreting contemporary and traditional songs in 2014 and performing them stripped down and live at local open mic. events. As the positive response grew, so did their confidence in their distinctive approach to performing and the pair began writing original material in early 2015.
Inspired by artists from the early 1900's right through to the current day, the sound of old time strings bands, the grungy resonance of the delta blues along with the contemporary sounds of Dylan and Cash can all be heard influencing their writing. Mixing rhythm, finger style and slide guitars with natural vocal harmonies provide an extraordinary depth and honesty that engages and envelopes the venues they play.
The pair are actively writing and continue to draw influences from all around them. A new album of original material is currently in the planning as they hope to head towards the studio later this year.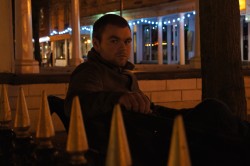 click to enlarge
Ashley Evans is a singer-songwriter from Tunbridge Wells. He writes songs about events in everyday life which haunt, inspire and obsess him. With a talent for combining soulful themes with well-crafted melodies, his powerful vocals create memorable, emotive tunes.

His love for music started at an early age when he wore out his dad's original 'Sergeant Pepper's' LP. He attributes his distinctive melodic sound and thought provoking lyrics to a teenage bedroom immersed in the sounds of the biggest and best guitar bands of the 60's and of a well established love for Oasis, Stereophonics and Blur. More recent inspiration has sprung from listening to Doves, Ryan Adams and Ed Harcourt.

All of these musical signposts merge to form the backdrop for Ashley's music coupled with a fascination with love, mortality, people-watching and on occasion inspiration from Jack Daniels.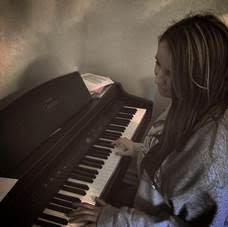 click to enlarge
Ava Deighton-Smythe is a 14 year old singer/songwriter, currently attending Sutton Valence School. She has been playing piano for the past nine years and has been writing her own music since she was 11. Her main influences include – Ed Sheeran, Adele, The Cinematic Orchestra, Lana Del Ray and Bastille. Her solo set includes her own written music as well as an alternative cover and is delighted to be performing her debut at The Grey Lady.