The Grey Lady Music Lounge, Wednesday 4th November 2015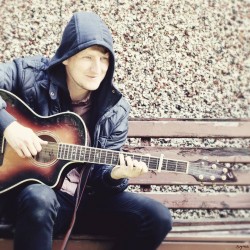 click to enlarge
Matthew Hovenden is a singer songwriter currently based in the city of Brighton & Hove. With influences such as Fleetwood Mac, Dave Matthews Band, Beck and many others his sound could be classed as folk/rock/pop but is eclectic in its use of different musical styles. Currently he is working on the recording and release of his debut EP Northern Line with a view to sharing his music with a wider audience and can't wait for you to hear the finished result.
You can check out some of his previous work on Soundcloud. Also keep updated on upcoming events by joining his Facebook page.

click to enlarge
Cracks In The Land are a band with a love of tight grooves, 3 part harmonies, big melodies and guitars. Their influences meander from Fleetwood Mac to Crowded House, detouring to make no two musical journeys the same.

The band formed at the end of 2013, had a few lineup changes, produced an E.P. "Beautiful Parade", supported Cutting Crew, appeared in several festivals, radio and played gigs in London and Berlin. In 2014 with the arrival of Bill and Ben :), on guitars and percussion the sound was complete.

With a big bag of original songs, they will be recording early in 2016 but at the moment are having a blast gigging and experimenting with live sound.

Check out our facebook page to keep in touch with upcoming gigs and random classic cover versions.

Cracks In The Land are Bob Melrose - guitar,vocals, Meya Rein - vocals, Ben Armstrong - percussion,drums, Bill Burke - guitar, vocals.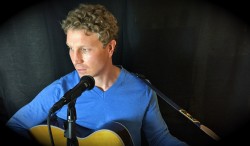 click to enlarge
My music is minimalist by nature; one voice and one guitar fused together with the aim of creating something pleasing to listen to.
I am a folk musician though my influences encompass a variety of musical genres. I write original compositions as well as performing traditional music and folk based interpretations of modern songs.
Paul adds: "James Lattimer's beautifully crafted, atmospheric songs remind me of Bon Iver and Damien Rice. He writes lyrics of real substance and meaning and has a definite knack for creating easy on the ear melodies keeping you hooked throughout. "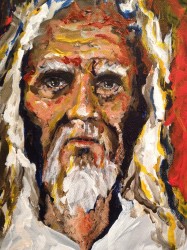 click to enlarge
Richard Sanford has been fronting 'The Diarys' for over a decade and has finally plucked up the courage to introduce a more placid, romantic side to his repeprouire by stripping it back to one man and a guitar. Over the last 6 months he has been working on a solo album. His style is inspired by some of the old great songsmiths. Dylan, Young and co. The songs have a sense of longing, loss and reaching for a brighter path. He said, "playing these songs out for the first time not so long ago with shaky hands and a shudder in my voice gave me a whole different emotion than having a full band rocking behind me and I realise there is a vulnerability there I need to keep tapping into. It's never easy sitting up on stage alone but there comes a time when if you have the right material you are proud of it you just have to give it a go."