The Grey Lady Music Lounge, Sunday 20th September 2015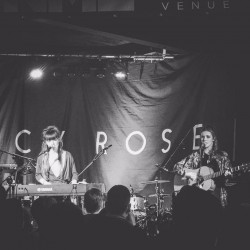 click to enlarge
"I started writing songs when I was about seven and haven't really stopped since then. I have always been interested in music as it goes in the family and have always liked to sing. At the age of about nine, I started having piano lessons locally but I wanted to do more pop music material and so stopped taking the lessons. In primary school I started many bands with friends and was always playing around with song writing. The first time I recorded on my own was a cover I did of Invincible by Tinie Tempah and Kelly Rowland. In early 2011 I wrote my first proper song 'I Cried' and recorded it in my Dad's studio. I then wrote another song called 'This is Your Life' and decided I wanted to carry on with song writing. I then made my own YouTube account just to see if the songs would get any views and luckily enough they did! I wrote about four more before I filmed my first music video last year. I am very influenced by Emeli Sande as her songs are mainly based on her and the piano. I also listen to music like Ellie Goulding and The Kooks- as well as the music in the charts! I have always sung with my sister as our voices are similar and we harmonise together."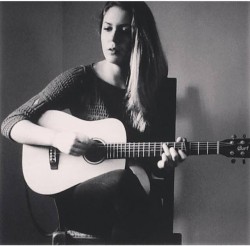 click to enlarge
Meg Jordan is an 18 year old singer-songwriter who has been performing live for the last 3 or 4 years. Her performance experience ranges from gigs in cafés and pubs to weddings and private functions. Meg has been writing her own music since she began teaching herself the guitar and now has an album worth of her own songs which she is hoping to record in the coming year. Others have described her song-writing as humerous and relatable with a unique edge which makes her music recognisable. As well as playing the guitar she often accompanies herself on the piano and as well as this is a talented violinist, which she incorporates in her recorded work more than her live performaces (for now). Currently studying at Loughborough University, Meg is now performing outside of the southeast, hoping to develop her skills as a performer to a wider audience.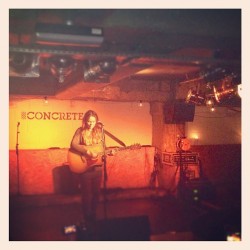 click to enlarge
Anna Hogg is a 24 year-old singer/songwriter from Kent. She has been playing guitar and writing her own lyrics since her mid teens and has performed in clubs, bars and outdoor festivals in and around London and the south east for the last few years. Her inspirations are drawn from a wide variety of singers such as Damien Rice to Taylor Swift, but also from her personal experiences of romance, her travels and family. With a style that is individual and contemporary, she hopes to be able to engage and entertain with a range of upbeat and slow tempo songs and lyrics.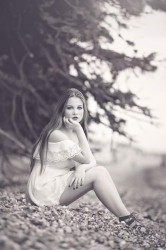 click to enlarge
'Multi-talented' and 'singing from the soul' are a couple of the comments recently applied to this young singer songwriter from Kent. Emily's musical influences span a wide variety of genres and artists from Lana Del Rey and Fleetwood Mac, to Frank Ocean and Hans Zimmer. Emily's music has both an ethereal and expansive feel and she is constantly inspired to develop her unique sound using her classical piano and voice training along with self-taught guitar skills. She has been writing songs since she was thirteen and her passion for songwriting grows with each achievement. Emily now studies music at Goldsmiths University and lives in South East London, where she is further developing her songwriting and enjoying collaborating with other musicians. She is always in the studio, rehearsing with her band, and looking for new venues in which to perform. Following the success of her debut EP Sirens and releasing tracks on iTunes, Emily is working on her second EP and is looking for music management. Sirens EP out now and on iTunes.