The Grey Lady Music Lounge, Wednesday 29th July 2015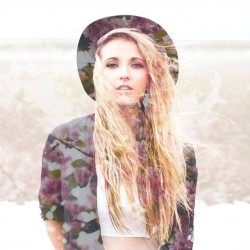 click to enlarge
Sorrel Nation is a singer/songwriter from the UK who has been writing and performing since the age of 13, and at 15 recorded and released her first EP.
Sorrel made a name for herself performing at live music venues across London, but recently moved to Australia where she released her latest EP 'Kids On The Run'. Sorrel's passion for music shows in her heartfelt performances and powerful songs, and according to Ditto Music is "someone you need to put on your radar".
She has been working with acclaimed British producer Ian Barter (Amy Winehouse, Paloma Faith, Guy Sebastian) and have created what they believe to be Sorrel's best work so far.
"When she opens up with her angst-ridden upper register… the result is stunning."
Tim Kroenert, themusic.com.au
"See her now before she becomes a huge star"
The Troubadour Club, London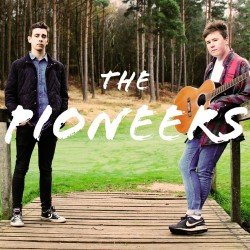 click to enlarge
The Pioneers is an acoustic duo made up of George Halliwell and Dan Dearlove, who combine strong harmonies with memorable melodies and lyrics in an exciting and feel-good sound. They first formed in 2011 and have been writing and gigging ever since, refining their sound and blending influences from pop, folk, country and rock. They recorded their self-titled E.P. in 2014 and are currently working on their second release. Both George and Dan also constitute two out of the three members of the band 'Catching Mangoes' who regularly play in venues and bars in Brighton and Hove.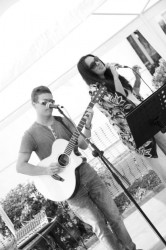 click to enlarge
Resonate is made up of singer/songwriter, Meya Rein and session guitarist and vocalist, Stuart Evans.
Merging their musical passions, and love of harmonies, these two musicians bring their own acoustic and jazzy flavour to popular songs from Nina Simone and Frank Sinatra to KT Tunstall and Kings of Leon and 2015 sees them bringing some of their original material in to their set.
Meya Rein has been performing her original songs, as a solo artist, since 2013 and has found that bringing her songs under the Resonate banner has given them a new feel, with many now being guitar led and a few still played on the piano. Driving things forward with various Dep musicians joining the duo, including percussion, saxophone and bass, this year looks set to be energised and inspiring for both Meya and Stuart.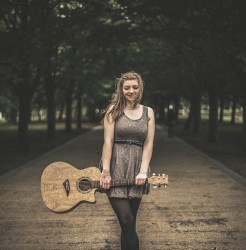 click to enlarge
Joanna McGowan is a 20 year old young and vibrant singer songwriter from Kent, with her eclectic mix of narrative realism it is clear that she is a well established songwriter and storyteller. August 2014 saw the release of Joanna's EP 'JOY', through her own label Pen to Paper Records, and with the help of Lander PR, 'JOY' reached number 22 in the iTunes Singer/Songwriter chart. Currently working on her second EP, Joanna is writing with an array of musicians in London and Nashville and performing frequently both in her home county and across the country. Keep up to date with Joanna by following her social media pages.