The Grey Lady Music Lounge, Wednesday 1st July 2015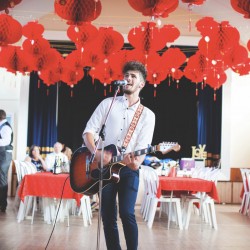 click to enlarge
Hannigan is a 20 year old singer-songwriter from Kent, who has been playing as a solo artist for about 4 years now. He has been involved in a wide variety of projects in the past which has lead him to an alternative acoustic sound with drops of inspiration from everywhere. Although he has been influenced by many artists Hannigan draws heavily from the songwriter "Passenger" for lyrical content creating meaningful songs that everybody can relate too.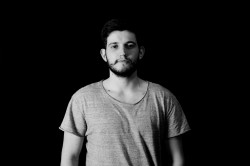 click to enlarge
Sam Firth is a contemporary Folk singer-songwriter focused on storytelling
with a highly conversational and introspective style of lyric. His live
performance commands attention due to the rawness present in his voice and honesty prevalent in his words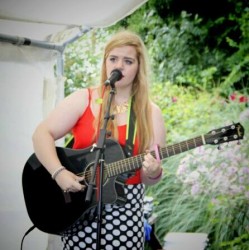 click to enlarge
My name is Niamh Cosham-Elam and I am fifteen years old. I have had a passion for performing arts from the age of five. I first started taking music and drama seriously at the age of eleven when I began writing my own music and wanted to perform. At the age of 14 I began singing publically for a while but stopped due to lack of confidence and insecurity. During this time I started vocal and guitar lessons, choosing to become solo artist. During this period I wrote my first serious song named 'Unforgiven' which put me back on track. Christina Perri, Demi Lovato and Paloma Faith are those who inspire me to be original and to put my feelings into my music. In the last 2/3 months I have been doing gigs with AVP who gave me my second chance with my music. I want my music to inspire the next generation to not be scared of standing out and to show them they are capable of anything, despite their age.
(TBC) Artist