The Grey Lady Music Lounge, Tuesday 24th March 2015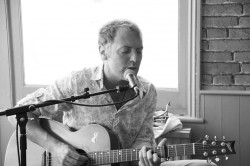 click to enlarge
Local singer/songwriter; Logan Wilson's recently released album entitled 'Geography' is described by Andy Gunton of Hastings Rock as "one of the best locally-produced albums I've ever heard", praising its "high level of musicianship". Geography harks back to the carefree days of summer, though in no way shies away from the darker side of life. Born in South Africa and currently living in East Sussex, Logan is actively giging up and down the country with his band comprised of Steve Hope (keys), Simon Shaw (guitar/vocals), Sacha Trochet (percussion/vocals) and Matt Novis (bass guitar/vocals) at numerous prominent venues and festivals. Logan continues to enjoy regular airplay and live sessions on BBC Radio 2 on both the Janice Long and Terry Wogan shows and is on the cusp of signing to a major label. Influences include Paul Simon & Neil Finn.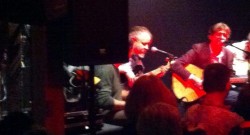 click to enlarge
Simon and Matt from "The Reverend Eli Finnegan" played in bands back in their youth, mainly "The Outsiders" in the late 1980's and early 1990's culminating in some headline gigs at The Marquee Club in London and shows at Dingwells and The Borderline, and a Radio 1 live Maida Vale session.

Their self produced and promoted single "Handfuls of Nothing" received plays on national Radio including Radio 1, London Radio and Capital Radio and favourable reviews in the music press. Matt then took time out to have a family and the pair resurfaced in 2012 to start to write and play new and old songs as "The Reverend Eli Finnegan". Simon in the interim developed a deep interest in world music and the visual arts and particularly "African drumming".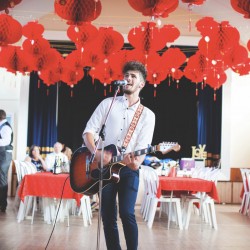 click to enlarge
Hannigan is a 20 year old singer-songwriter from Kent, who has been playing as a solo artist for about 4 years now. He has been involved in a wide variety of projects in the past which has lead him to an alternative acoustic sound with drops of inspiration from everywhere. Although he has been influenced by many artists Hannigan draws heavily from the songwriter "Passenger" for lyrical content creating meaningful songs that everybody can relate too.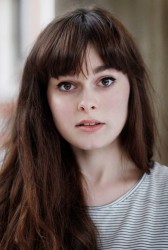 click to enlarge
I'm Lucy and I like to make music. I have probably been singing since I watched The Jungle Book as a toddler and phonetically interpreted all of the song lyrics. My music is currently influenced by overtly emotional R&B artists, one hit wonders from the noughties and the theme tunes of children's television shows. When I'm not writing songs, I spend my free time making videos for my wildly successful Youtube channel. I have performed across the South East at venues such as The Tunbridge Wells Forum and The Miller, London Bridge.