Alternative night!, Thursday 12th February 2015
Three act show, £6 entry.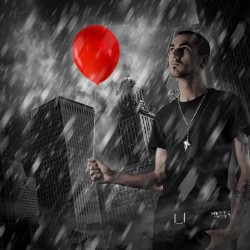 click to enlarge
Code: Marla is a musical project based completely around a love of sound. Led by CJ Thorpe (Bass, Beats, Synths + Production) and featuring new vocalist Millie Davis, Code: Marla combine elements of live electronic music and organic bass tones with complex textures and harmonies. Influenced by a mixture of ambient trip-hop and dubstep, Code: Marla fuse elements of genres to create a dark, hypnotising atmosphere. Signed to online record label Bitnormal Records, and with a new EP (Press X To Jason) now available, Code: Marla are setting out to shake the foundations of every venue they play.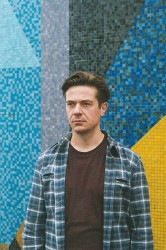 click to enlarge
FROST is a one man music project controlled by multi-instrumentalist Dale Frost. By approaching the ever increasingly popular electronic and instrumental genre with an aesthetic and method which is completely his own, FROST makes full use a drum kit and synchronised electronic devices to offer an original slab of densely textured, loop based, avant garde pop music.
With a healthy balance of sounds between the synthetic and the organic, expect everything from hip hop percussion and house beats to 90s computer games synths and sampled glockenspiels with the odd seaside organ for good measure.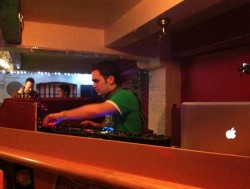 click to enlarge
I've been writing electronic music for the past 8 years now. I started listening to electronic music at the age of 12. I have always been interested in the diverse and interesting sounds that electronic music has to offer. My music ranges from the more upbeat electronic right down to the minimal and slower tempo of ambient music; I have recently finished writing my first ambient album called In blue. My big musical influences would be artists like Aphex Twin, LFO, The Grid, Biosphere, The Orb, Pete Namlook and Boards of Canada. However I think my music is quite original; I try and make it un-generic as possible. I will continue to create and learn new ways of expressing my ideas through music in the future.